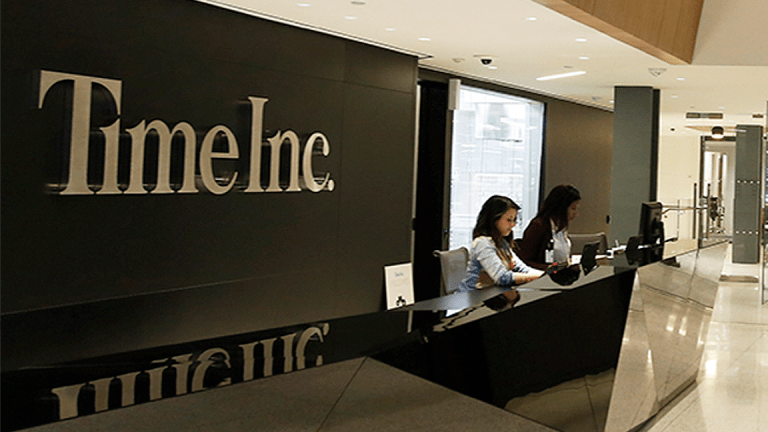 Meredith Pays $2.8 Billion for Time Inc. -- No Board Seat for Koch Brothers
Meredith Corporation pulls the trigger on a huge media deal that will surely get the publishing industry talking.
Welcome to magazine publishing, Charles and David Koch.
Meredith Corporation (MDP) - Get Free Report said Sunday evening that it will acquire Time Inc. (TIME) for $18.50 a share in an all cash transaction valued at $2.8 billion. The deal, which is expected to close in the first quarter, represents a 46% premium over the closing price of Time Inc. on Nov 15 which is when media reports surfaced of Meredith's interest. 
If joined in 2016, Meredith estimates the combined company would have had sales of $4.8 billion and adjusted earnings before interest, taxes, depreciation and amortization (EBITDA) of $700 million. Meredith believes it could ring out $400 million to $500 million in synergies within the first two years of operations likely through staff consolidation.
In addition to securing $3.55 billion in new financing from a consortium of RBC Capital Markets, Credit Suisse, Barclays and Citigroup, Meredith has scored a $650 million preferred equity commitment from Koch Equity Development (KED). KED is an investment fund backed by conservative-leaning billionaires Charles and David Koch.
Meredith says KED will not have a seat on the Meredith Board and will have no influence on its editorial or managerial operations. Rest easy journos, for now.
"We are creating a premier media company serving nearly 200 million American consumers across industry-leading digital, television, print, video, mobile, and social platforms positioned for growth," said Meredith Corporation Chairman and CEO Stephen M. Lacy in a statement.
For Meredith, which is based Des Moines, Iowa, acquiring Time's titles expands its reach and creates a legacy magazine publisher rivaled only by Hearst Corp. and Conde Nast. Meredith's market capitalization is nearly twice as large as Time Inc., in part because it owns 16 local-TV stations, including broadcast affiliates in Atlanta, Phoenix and St. Louis. One easy example of a possible synergy: taking a well-regarded, household name publication like Fortune and giving it its own business TV show.
For the Koch Brothers, buying into a combined Meredith-Time would mark their first foray into the media business. In 2013, the Kochs were said to be interested in acquiring Tribune Co., owner of the Los Angeles Times and Chicago Tribune, but those talks ended in part because of concerns that the brothers would seek to make the newspapers part of their sprawling political network of advocacy organizations, university think tanks and political actions committees.
At least initially, Meredith has sought to prevent that from happening by keeping KED off its board.
-Leon Lazaroff contributed to this story.
More of What's Trending on TheStreet: