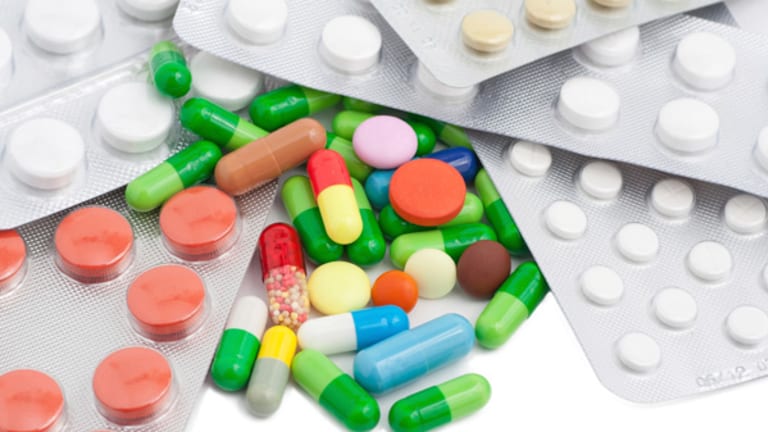 Merck: HPV Vaccine Also Works in Men
Gardasil is 90% effective at reducing external genital lesions in men in a late-stage study.
Merck (MRK) - Get Merck & Company Inc. Report said Thursday that its Gardasil vaccine is 90% effective at reducing the warts and lesions, caused by human papillomavirus (HPV) in men in a late stage study.
Gardasil is currently approved for women age 9 through 26 to prevent cancers and genital warts caused by HPV. Merck plans to submit a supplemental application to get the vaccine approved to prevent four types of HPV -- which can cause genital lesions, warts and precursor cancer cells -- in men of the same age group by the end of the year.
Merck reported Oct. 22 that
sank 4% year over year to $401 million.
The data, presented Thursday at a conference in Europe, are the first released on use of the vaccine in men. The ongoing study looked at 4,000 men age 16 to 26 who had no evidence of genital lesions or history of genital warts and who'd had five or fewer sexual partners.
Gardasil was 90% effective at reducing the incidence of external genital lesions, which include genital warts, 44% effective at reducing "anytime" HPV infections and 86% effective at reducing persistent infections. There were three cases of precursor cancer cells in the placebo group and none in the Gardasil group.
GlaxoSmithKline's
(GSK) - Get GSK plc American Depositary Shares (Each representing two) Report
cervical cancer vaccine Cervarix, which is already used in Europe, is under regulatory review for U.S. approval by the FDA.
Safety and efficacy concerns about cholesterol drug Vytorin have combined with general market sentiment to leave Merck's shares are down 54% year to date. Shares closed at $26.72 on Wednesday.