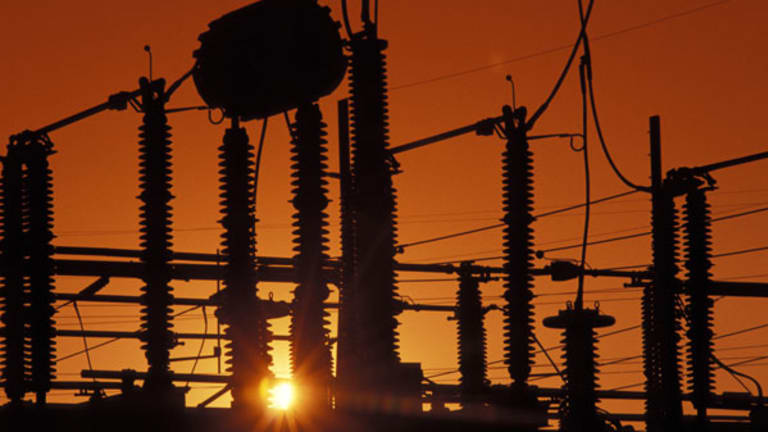 NEW YORK (
) --
MEMC Electronic Materials
(WFR)
isn't the best bellwether for the solar sector, but it's a big turnaround story, and that mirrors what investors are hoping for from the solar sector: A rebound in 2012.
MEMC provided a few points of guidance in its after-market earnings on Wednesday that indicate the turnaround for the company, and for the solar sector, remains difficult to forecast. MEMC guided to a miss of first-quarter earnings consensus and commented that the general solar market outlook lacks visibility.
MEMC is split between a semiconductor, solar wafer and solar project business, and it's going through a massive $1 billion restructuring program related to all three units.
In fact, MEMC has been a show-me story for three years, and while the previous turnarounds -- which never occurred on schedule -- were related to core semi and solar manufacturing operations, the narrative remains the same, even if the restructuring is much larger in scale and now de-emphasizing solar manufacturing: Investors won't be too quick to give the company credit for words alone and will be content to wait to see if the deeds follow.
The MEMC restructuring was announced prior to earnings and there wasn't much incremental information in the earnings report, which made the guidance, or lack thereof, stand out even more.
MEMC said specifically that its first quarter non-GAAP earnings will be in line with the fourth quarter, which would suggest a loss of 21 cents a share. Current Wall Street consensus is for a loss of 6 cents a share.
MEMC also stated, "In light of the current uncertainty in the semiconductor and solar markets, the company is not providing specific revenue and earnings guidance at this time. Instead, we are providing information on how we view the markets we serve, and our position in those markets."
Interesting in its markets view was that MEMC is willing to call a bottom in semiconductors, but not in solar. MEMC guided to a bottoming in the semiconductor sector in the first quarter 2012 and order growth starting the second quarter, and improvement in semis accelerating in the second half of 2012.
On solar, though, MEMC didn't provide a similar bottom call. In fact, the company really hedged its commentary on solar. "Although solar interconnections roughly doubled in 2011 and we expect strong growth in 2012, uncertainty regarding feed-in-tariffs and credit markets in Europe will remain challenging in 2012," the company said in a release.
MEMC also stated, "Our operations and pipeline in the most promising, stable markets, and our brand recognition position us for long-term growth in solar. Through productivity and restructuring efforts, we will be positioned for both semiconductor, and eventually solar, market upturns."
Eventually.
It is expected that solar
earnings guidance may be slim, or non-existent, and that solar companies may come in with earnings that miss the Wall Street view. MEMC's outlook reinforced this belief, in declining to provide specific guidance but suggesting that the first quarter won't meet expectations.
Solar shares have rebounded strongly in 2012 on
hopes that a demand increase takes place in the first quarter and throughout the year, allowing the sector to put the worst behind it.
As far as MEMC's commentary, though, that sentiment may remain a little too bullish. Germany, in particular, has a history of wreaking havoc with solar stocks any time it is contemplating major subsidy changes, and MEMC's comment about tariff uncertainty in Europe is one more typical sign of the overhang on solar stocks from German politics.
"The fact that they can't guide to the top line shows how limited visibility is," said Mark Heller, analyst at CLSA Securities. Heller added that even though MEMC is not the best comparison point for pure-play solar manufacturers, "If things had really turned, wouldn't they be saying it? There's more hope of demand improvement than actual proof things are getting better," the analyst said.
-- Written by Eric Rosenbaum from New York.
RELATED STORIES:
>>Germany Is Solar Stocks No. 1 Frenemy
>>The Biggest Bankruptcy Risk Solar Stocks
>>5 Solar Stock Trading Themes You Shouldn't Ignore
>To contact the writer of this article, click here:
Eric Rosenbaum
.
>To follow the writer on Twitter, go to
.
Follow
TheStreet
on
and become a fan on