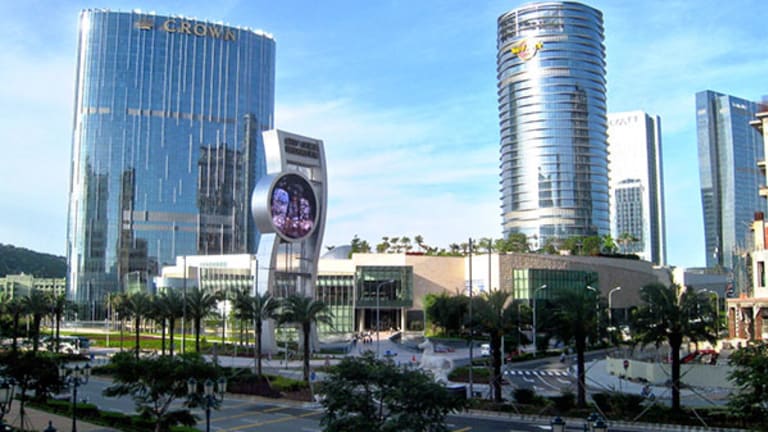 Melco Crown Entertainment CEO Ho Sees Continued Opportunity Without Crown Resorts
Melco Crown Entertainment CEO Lawrence Ho addresses Crown Resorts' departure from Macau.
Crown Resorts, one of the largest Australian gaming and entertainment groups, is selling a portion of its shares in Melco Crown Entertainment (MPEL) to its joint venture partner Melco International and will shop the remaining shares on the market.
Melco Crown Entertainment is a gaming and entertainment company based in Macau, one of the few regions permitted to operate casinos in China.
Hong Kong businessman and CEO of both Melco International and Melco Crown Entertainment Lawrence Ho spoke with CNBC Thursday morning to address potential change to the company.
"I don't think it will change at all because, after all, Melco Crown Entertainment was an independently listed company on Nasdaq for the last 10 years. And we have got great infrastructure and a great team," Ho said.
He called the transaction with Crown "very exciting" because what began as a 50/50 venture in Melco Crown Entertainment a decade ago now has resulted in Melco International as the largest shareholder.
Another opportunity at hand is the potential to buy Crown's additional shares. Ho said, "We'll look at it," and that it is ultimately about the price.
Ho commended Crown Resorts Executive Chairman James Packer for the accomplishments of past 10 years.
"James Packer is a very good friend of mine, and we have done many great things together. I am glad that this has worked out well for both of us," Ho said.
Moving forward, without Crown Resorts, Ho believes Melco Crown Entertainment hinges on two things: the Chinese economy and a loosening of policy, which he says is taking place. He remains confident in Macau, he said.
Lastly, he said, "The growing middle class is really what drives our business. What we are trying to develop is a new, aspirational lifestyle."