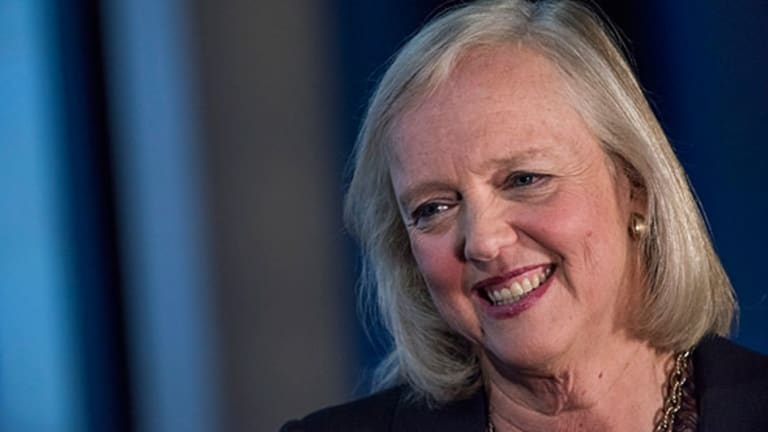 Meg Whitman Flatly Says She's 'Not Going Anywhere,' Won't Be Uber's CEO
She says she's committed to staying at Hewlett Packard.
Meg Whitman took to Twitter (TWTR) to say once again that she is not going to be Uber's next CEO, Recode reported.
Whitman serves as the CEO of Hewlett Packard Enterprises (HPE) and says she's committed to staying there. She stepped down from the board of HP Inc (HP) this week.
Rumors of Whitman's name on the short list for Travis Kalanick's replacement have swirled as she's advised the troubled company through a series of crises. Whitman was also an early investor in the ride-hailing service.
Hewlett Packard Enterprises and HP Inc split in 2015. HP Inc handles printing and PC businesses and Hewlett Packard Enterprises manages technology solutions.
More of What's Trending on TheStreet: