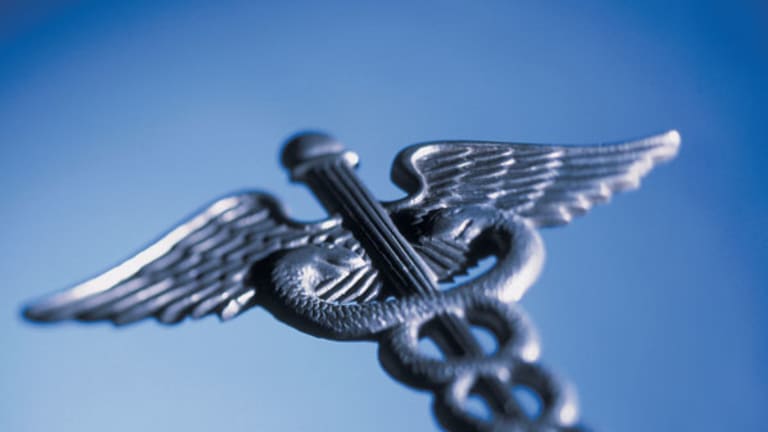 Medtronic Device Reduces Deaths: Study
An implantable Medtronic device reduced deaths in patients with mild to moderate heart failure, according to a clinical trial.
CHICAGO (
) -- A clinical trial showed that a
Medtronic
(MDT)
implantable heart device was effective in reducing deaths in patients with mild to moderate heart failure.
The study compared Medtronic's cardiac resynchronization therapy-defibrillators, or CRT-Ds, with implantable cardioverter-defibrillators, or ICDs.
It found that mortality was reduced by 29% in patients using the CRT-Ds compared with patients using the ICDs and medical therapy. The study also found that the CRT-Ds reduced by 27% combined mortality and heart failure hospitalizations.
"These landmark findings demonstrate that earlier intervention with CRT-D, in addition to guideline-recommended medical and ICD therapy, saves lives in this patient population," said Dr. Anthony Tang, the study's chief investigator and a professor of medicine at the University of British Columbia. "Even for patients without major restrictions from their heart failure, CRT has been shown to slow the progression of their disease and reduce heart failure hospitalizations."
> > Bull or Bear? Vote in Our Poll
The study, which was partially funded by Medtronic, tested 1,798 mild to moderate heart failure patients. The results were presented Sunday at an American Heart Association conference in Chicago.
Shares of Medtronic closed Friday down 86 cents at $34.63.
This article was written by a staff member of TheStreet.