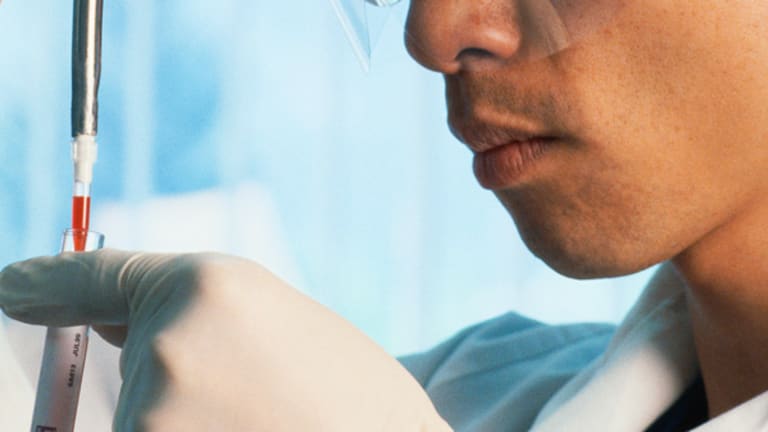 Medicare Cuts May Cause Pain
The good times may be over for health insurers in 2008.
OKLAHOMA CITY -- With possible reforms looming, Medicare Advantage players better count their blessings while they still can.
Next year, Congress could scale back the multibillion-dollar MA program that has been such a generous gift to the managed care industry so far. In fact, some experts feel, political leaders simply need to decide just how deep those cuts are going to be.
Opponents of MA, critical of handsome profits reaped by
Humana
(HUM) - Get Humana Inc. Report
and the like, hope to slash more than $150 billion from the program's long-term budget and eliminate lucrative private fee-for-service plans altogether.
Heavily subsidized PFFS plans promise broad coverage, with no out-of-network restrictions, though some health care providers don't accept them.
Fans of MA want to keep the program, including the popular PFFS plans, fully intact. But even they sense that a haircut of some sort, totaling perhaps $2 billion a year, could prove necessary.
For comparison's sake, based on Congressional testimony, the government will spend an estimated $75 billion in 2007 -- up from about $55 billion in 2006 -- on the MA program.
Every year, due to inherent problems with the current payment system, Congress has to find new ways to avoid devastating rate cuts for physicians who treat senior citizens. For now, lawmakers have settled on a temporary fix that will expire in the middle of next year.
But they will have to revisit the issue soon, and the mere threat of MA cuts will continue to pressure industry stocks in the meantime.
Already, in fact, the MA program -- which costs far more than traditional Medicare -- has emerged as a likely target, with deep cuts promising a permanent solution to the ongoing shortfall.
If MA companies collected regular Medicare fees, experts estimate, they would see their reimbursement fall by $65 billion over the next five years and $160 billion over the next 10. Moreover, if those cuts resulted in thinner benefits, the companies could suffer a slowdown in enrollment that would hurt them further still.
Even if the government narrows its focus to popular PFFS plans, as some expect, the impact could be profound.
Notably, without any major changes to the current system, the Congressional Budget Office recently predicted that PFFS plans would fuel most MA growth going forward. But critics, who feel that companies oversell those plans, would like to see them abolished instead.
Clearly, then, investors should weigh both a company's exposure to MA in general and to PFFS plans in particular before placing their bets next year.
Keeping the Faith
Among large-cap health insurers, Humana has long stood out as a heavyweight Medicare player. Analysts estimate that the company currently relies on Medicare for nearly two-thirds of its profits.
"The company doesn't especially like having so much exposure to a single product," says CIBC analyst Carl McDonald. "But the situation that Humana finds itself in is something of a high-class problem, since it is primarily a function of the enormous success of its Medicare business in recent years."
Humana's PFFS offerings have proven especially popular. In fact, Humana's PFFS sales account for virtually all of this year's double-digit Medicare gains.
To its credit, Humana has started bracing for possible reforms. This year, the company plans to build out its MA networks so that it can start shifting PFFS policyholders into more traditional Medicare programs.
Ultimately, Humana remains confident that it will retain its huge Medicare base. CEO Michael McCallister emphasized as much in his latest "sermon" to the company's flock of investors -- and even suggested that doubters search elsewhere for faith.
In his "sermon from Mount Humana, (McCallister) noted that less than 1% of members enrolled in a Humana MA plan go back to traditional Medicare because they are unsatisfied," Credit Suisse analyst Gregory Nersessian recalls. "With that, perhaps exhibiting some frustration in having to answer another volley of 'Medicare cuts' questions, McCallister replied: 'If a headline out of Washington that says they are looking at Medicare Advantage bothers you, you are probably in the wrong stock.'"
Nersessian, for one, is a believer. He has an outperform rating on Humana's stock, which posted a 40% gain so far this year. His firm has investment banking ties to the company.
Industry Leader
Surpassing even Humana,
UnitedHealth
(UNH) - Get UnitedHealth Group Incorporated (DE) Report
ranks as the biggest MA player of all.
But UnitedHealth's MA membership, while larger than Humana's, accounts for far less of its business overall. Moreover, in part by deliberate design, UnitedHealth's exposure to the risky PFFS business remains quite small.
At most, analysts calculate, UnitedHealth relies on PFFS for just 10% of its Medicare business. Still, the company hopes to capitalize on the popularity of those plans -- and grow its PFFS membership by almost 65% next year -- while it still has a chance.
Despite that expected boost, however, UnitedHealth foresees a slowdown in its growth rate overall. JPMorgan analyst William Georges has lost his appetite for the stock as a result. His firm has investment banking ties to the company.
"One area of potential growth that could drive upside to current earnings is Medicare Advantage," Georges acknowledged when downgrading the stock from overweight to neutral this fall. "Though here we feel management's forecasts incorporate reasonable MA growth expectations/margins already. And we note, too, the significant political pressure that may come to this line of business.
"We are inclined to believe that the Medicare operating and reimbursement environment will remain favorable in 2008," he added, "with the elephant in the room, of course, being the potential for Medicare cuts."
Small Hits
In addition to those two Medicare powerhouses, some other major health insurers face MA risks as well.
For example, both
Coventry
( CVH) and
WellCare
(WCG) - Get WellCare Health Plans, Inc. Report
have capitalized on the Medicare boom. Between 2006 and 2008, McDonald projects, Coventry will virtually triple its Medicare business. But even if it does, his calculations show, Coventry will still rely on Medicare for just one-fourth of its profits and remain a well-diversified company overall.
Meanwhile, WellCare has expanded far beyond its Medicaid roots and now depends on Medicare for half of its sales and even more of its earnings. However, the ramifications from a recently launched government probe, rather than possible Medicare cuts, could loom as the company's biggest threat.
Among smaller health insurers, with market capitalizations of $2 billion or less,
Universal American Financial
(UAM)
and
HealthSpring
( HS) stand out as potential trouble spots.
"HealthSpring has more exposure to the Medicare business than any other company in the industry," McDonald points out. Indeed, "HealthSpring actually generates more than 100% of its earnings from the Medicare business because its commercial business is modestly unprofitable."
Still, barring broad-based cuts to the MA program, HealthSpring may not be as risky as it seems. Notably, HealthSpring focuses on MA offerings with actual networks instead of the freewheeling PFFS business that looks so ripe for cuts.
But Universal American is another story altogether. Next year, analysts note, Universal plans to ramp up its booming PFFS business, expanding into 500 new counties and more than a dozen states, even as Congress takes aim at the program.
If nothing else, Congress could at least reshape the PFFS industry. Right now, McDonald explains, companies can "deem" their PFFS policyholders covered by willing providers without establishing official networks. But going forward, he acknowledges, that could eventually change.
"If deeming is eliminated, plans will have to formally negotiate reimbursement with each and every provider," McDonald wrote late last month. "At best, this would be an expensive and cumbersome process; at worst, it could result in significantly smaller provider networks."
Importantly, he added, "the ability to visit virtually any provider at any time has been one of the major selling points for seniors to join PFFS plans."
Looking ahead, McDonald acknowledges that the potential for Medicare cuts remains "very real." However, he assumes that those cuts will prove manageable in the end. Still, for those looking to minimize this risk, McDonald has highlighted several major health insurers -- including
Aetna
(AET)
,
Cigna
(CI) - Get Cigna Corporation Report
and
WellPoint
(WLP)
-- with almost no Medicare exposure at all.
Regardless of what ultimately happens, given the harsh stand taken by some powerful Democrats in particular, investors might want to carefully ponder their options right now. Pete Stark, a senior member of the House Ways and Means Committee, issued clear warnings -- with representatives of both Humana and UnitedHealth present -- during a contentious Congressional hearing this fall.
Even with steeps MA cuts, "beneficiaries (will) still get the same benefits by law," Stark assured at the time. "It just might cut the stockholders a little bit.
"But we're not in the business here of protecting your stockholders."