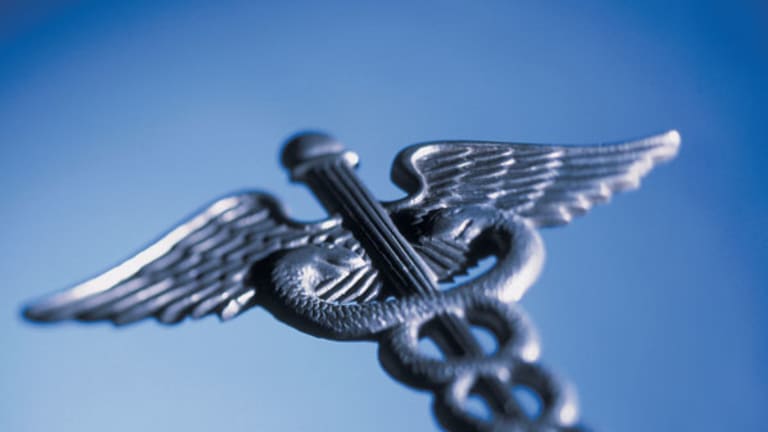 Publish date:
Medical Money-Maker: Under the Radar
Transcend Services is an up-and-coming medical-transcription company being helped by an Obama initiative.
Transcend Services is an up-and-coming medical-transcription company being helped by an Obama initiative.
BOSTON (
) -- President Obama has said he wants all U.S. medical records to be digitized by 2014. He might as well have mentioned Atlanta-based
Transcend Services
(TRCR)
, a leader in medical transcription.
Transcend converts voice recordings into electronic documents. Its recognition software works on a case-by-case basis, picking up on the speech patterns and acoustics of physicians' unique voices. At first, recordings are typed by people, but gradually the software takes over and begins automating record creation. The process, though initially time-consuming, reduces hospitals' cost and effort while earning Transcend a tidy profit. The company's net margin hovers around 10%.
There are several thousand companies operating in the emerging medical-transcription industry, but few are publicly traded.
MedQuist
(MEDQ)
holds about 11% of projected market share, compared with Transcend's 3% slice. From an investment perspective, Transcend is the superior option. TheStreet.com's quantitative equity model ranks Transcend higher on all measures, including growth, financial strength and volatility.
Two competing formats, physician self-edit transcription and template-based transcription, require greater effort and allow for less nuance than Transcend's narration system, which ensures the capture of key specifics without unnecessary work. The company's 95% customer-retention mark demonstrates the value of its product. Still, competitive risks remain. In order to expand market share, Transcend is an aggressive acquirer, having purchased three companies, and their 88 customers, during 2009.
In the third quarter, Transcend's net income increased 24% to $1.8 million, and earnings per share advanced 18% to 20 cents. Revenue climbed 52% to $18 million. Profit spreads deteriorated. The company's gross margin narrowed from 37% to 35%, and its operating margin slimmed from 19% to 17%. Transcend is moving a sizable portion of operations offshore to combat this trend. Since 2006, volume processed abroad has risen from nothing to 19%.
Transcend's stock trades at a discount, relative to health-care-technology peers, based on trailing earnings, projected earnings, sales and cash flow. Its price-to-earnings to growth ratio, a measure of value relative to growth expectations, is attractive at 0.9. That figure represents an 83% discount to the industry average of 5.3. Shares of Transcend have doubled this year, easily beating major U.S. indices. The stock hit a 52-week high in November and has fallen around 5% since then.
-- Reported by Jake Lynch in Boston.