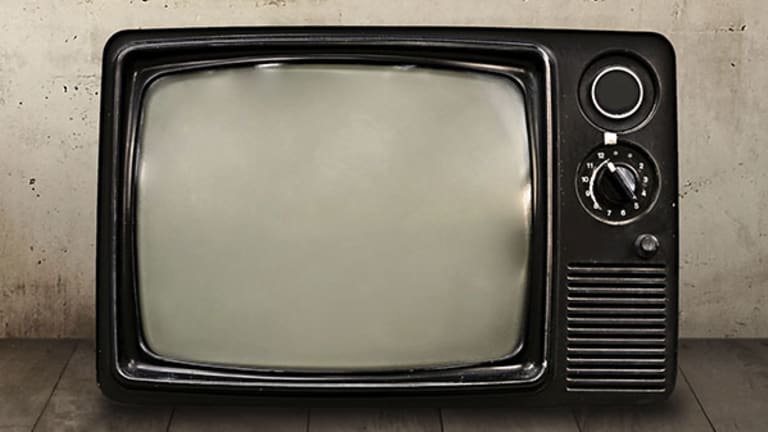 NEW YORK (TheStreet) -- Media stocks have been treading water for the past 18 months, generating returns on par with the broader market. That's hardly a backdrop from which to attract a wave of new investors looking for growth.
In three weeks, television broadcasters will attempt to woo marketers at what is known in the media business as "upfronts," large and expensive New York meetings where TV networks announce their fall prime time schedules and where they sell more than half their advertising for the coming year.
One year ago, the industry suffered its worst showing in five years. Another mediocre round of upfronts could spell more trouble for media stocks such as 21st Century Fox (FOXA) - Get Fox Corporation Class A Report and Viacom (VIAB) - Get Viacom Inc. Class B Report, owner of Nickelodeon and MTV. 
The S&P 500 Media Index has gained 2.1% so far this year, a performance that puts it even with the broad S&P 500 index. In 2014, each index gained about 11%.
The biggest networks, which include FOX, Disney's (DIS) - Get Walt Disney Company ReportABC and Comcast's (CMCSA) - Get Comcast Corporation Class A ReportNBC, are locked in mostly low single-digit growth though CBS (CBS) - Get CBS Corporation Class B Report has been something of an outlier. CEO Leslie Moonves recently said that ad pricing has been increasing in the "high-single digits" from last year's upfronts. That could be good news for everyone, or it could be a special situation for CBS.
Either way, the move toward digital ad sales is indisputable. A year ago, total advertiser commitments to broadcast and cable-TV networks fell for the first time in five years, dropping 6.2% compared with the previous season to a total spend of $18.1 billion, according to the industry monitoring firm Media Dynamics.
Last year, digital advertising accounted for 30% of total ad spending, vs. 40% for television, according to Bernstein Media, citing data from Magna Global. By 2019, digital is expected to rise to 44% compared with 36% for television. 
"Many believe that online TV ad growth, which is already projected to grow at outstanding rates from a relatively low base, will be even higher than predicted," said Matt Lieberman, a director in PwC's entertainment, media and communications practice.
Advertising on television has been softening across just about every network and demographic, including high-profile events such as the Olympics and political elections.
"Ad spending, in most forms of television, has been pulling back and in some cases beginning to turn negative," said Jon Swallen, chief research officer with Kantar Media North America. "It's a broad slowdown."
Broadcasters have felt the effects of this trend differently.
Nonetheless, some media companies are feeling it more than others. In the latest earnings report, 21 Century Fox reported advertising revenue at its Fox Broadcast Network declined 3% for the quarter ended Dec. 31. 
In Disney's first-quarter fiscal 2015 report, the broadcast segment saw unspecified "lower advertising revenue" because fewer ad units were sold at the ABC Television Network. ESPN saw decreased ad revenue due to lower ratings. 
Advertising sales at Comcast's broadcast television segment increased 3.1% during the same quarter, although its cable networks experienced a 5.6% decline.
CBS, however, reported its ad revenue increased 4% in the fourth quarter ended Dec. 31, 2014, thanks to a lift from NFL games and midterm election ads.
The shift to digital is particularly apparent at cable TV operators, where subscriptions fell 6% from 2013 to 2014 among viewers under the age of 35, according to a report from PwC.
Meanwhile, subscribers to pay TV are trying other services. Netflix (NFLX) - Get Netflix, Inc. (NFLX) Report reported a 25% increase in subscription rates among pay-TV subscribers, while Amazon's (AMZN) - Get Amazon.com, Inc. ReportPrime service reported a 14% boost, and Hulu saw a 3% for increase for that period, the report stated.
Television remains a large and profitable business. Total TV ad sales were $66.654 billion in 2014, according to Magna Global. But the move to digital is accelerating, making such high-profile events as the annual upfronts a conspicuous marker for Big Media.
"The sky isn't falling," Swallen said. "But it is getting cloudy."
This article is commentary by an independent contributor. At the time of publication, the author held no positions in the stocks mentioned.