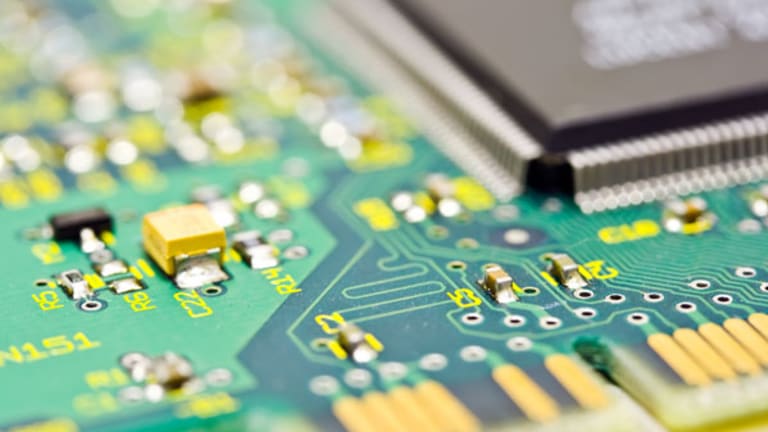 Media Guilty of Making Wall Street Execs Paper Heroes
The latest "victim" is Merrill's John Thain.
What a misguided little ingenue The Business Press Maven is. If nothing else, I thought, the demise of Wall Street firms previously thought to be infallible will at least deter the business media from reflexively making paper heroes out of CEOs for a month or two -- especially CEOs of those Wall Street firms.
But old habits die hard. Really hard. I submit for your disapproval coverage of John Thain, whose sole accomplishment as the leader of
Merrill Lynch
(MER)
was to sell the firm moments before it went soft, white underbelly up.
Granted, Thain was only at the helm of Merrill for a year, so there was a limited amount he could do. But outside of the sale, which he was pushed toward after Lehman's collapse, he did nothing. Yet he emerges from the wreckage of Mother Merrill still a hero. He was appointed to a prominent post at
Bank of America
(BAC) - Get Bank of America Corp Report
, which took over Merrill, and the default assumption was that he would soon take over the combined entity.
Look at this bit from the
The Wall Street Journal
: "The highly regarded Mr. Thain, 53, might well be that person, observers said. 'There is really nobody else around,' one analyst said."
"That person" refers to the leader of the combined firm. "Highly regarded" means, uh, highly regarded. And that's not a word I would use for Thain or any other Wall Street executive right now. And "nobody else around"? Please. Don't make me gag.
The
Journal
, though,
-- and on -- to make me gag. Look at this paragraph, portraying Thain as making the choice to slum it for a while as a non-CEO and framing it as a "curious choice," as if he had tons of them:
"In troubling times they say it's best to get your own house in order. Rather than alight for a new location after selling Merrill Lynch & Co. to Bank of America Inc., CEO John Thain has elected to stick to his knitting and burnish his credentials as someone else's underling for a while. It's a curious choice: he was already a well-thought-of executive."
Highly regarded! Well-thought-of! Thain, if you must know, is getting paid handsomely. And the business media, enablers of ridiculous CEO pay, go right on enabling it.
Check out how in
,
The Wall Street Journal
justifies Thain's new pay in the only way possible: by comparing Merrill with not a standard company or a regular local business, but, uh, Lehman and Bear. Dudes, that's a little like saying a politician did great and deserves a raise because he has a higher approval rating than George W. Bush:
"Compensation consultant Alan Johnson says Merrill's top executives are worth their pay packages even if they decide not to go to work for Bank of America. 'Thain and his team saved the firm,' Mr. Johnson says. Merrill has fared far better than Lehman Brothers Holdings Inc., which filed for bankruptcy, or Bear Stearns Cos., which sold to
J.P. Morgan Chase & Co.
(JPM) - Get JPMorgan Chase & Co. Report
at a fire-sale price earlier this year."
Quite often, of course, the CEO of an acquired company is kept on briefly for show so that the acquiring company can pretend that nothing will change, the old ways will be honored, old brands and logos will be kept -- and all those other things that aren't worth the soothing memos they are written on.
The business media, of course, play along. The man credited with a "master stroke" by
for selling Merrill is either going to stay at Bank of America and run in or name his price elsewhere:
"John Thain, the Merrill Lynch & Co Inc chief executive who engineered the firm's sale to Bank of America Corp, will head investment banking, securities and wealth management at the new company -- at least for now.
"But analysts don't expect Thain, who has now led two major Wall Street companies, to remain in his new job for long. They expect him to aim to succeed Bank of America Chief Executive Ken Lewis, 61, or seek a CEO job elsewhere."
Doesn't it better serve you, the savvy investor, when the business media are at least straightforward and less automatically laudatory of CEOs?
did not condemn Thain -- he does deserve better than that -- but it was not lovey-dovey, either: "Mr. Thain engineered Merrill's sale to Bank of America nearly three weeks ago in an emergency deal struck amid the collapse of Lehman Brothers."
The
Times
is playing it straight, noting that Thain will stay at Bank of America, and putting his sale of Merrill in the proper context: The writing on the wall was obvious, considering Lehman fell off the lip of the cliff it was standing on.
There is, in the end, some poetic symmetry to Thain's going out as a paper hero. That's how he came in a year ago, written up in trivial ways as the infallible savior of Merrill, despite,
as I put it then
, "Merrill's supremely significant subprime troubles."
But when it comes to the business media's flowery portrayal of leaders -- especially of Wall Street firms -- The Business Press Maven is just a misguided little ingenue. What do I know?
At the time of publication, Fuchs had no positions in any of the stocks mentioned in this column.
Marek Fuchs was a stockbroker for Shearson Lehman Brothers and a money manager before becoming a journalist who wrote The New York Times' "County Lines" column for six years. He also did back-up beat coverage of The New York Knicks for the paper's Sports section for two seasons and covered other professional and collegiate sports. He has contributed frequently to many of the Times' other sections, including National, Metro, Escapes, Style, Real Estate, Arts & Leisure, Travel, Money & Business, Circuits and the Op-Ed Page. For his "Business Press Maven' column on how business and finance are covered by the media, Fuchs was named best business journalist critic in the nation by the Talking Biz website at The University of North Carolina School of Journalism and Mass Communication. Fuchs is a frequent speaker on the business media, in venues ranging from National Public Radio to the annual conference of the Society of American Business Editors and Writers. Fuchs appreciates your feedback;
to send him an email.