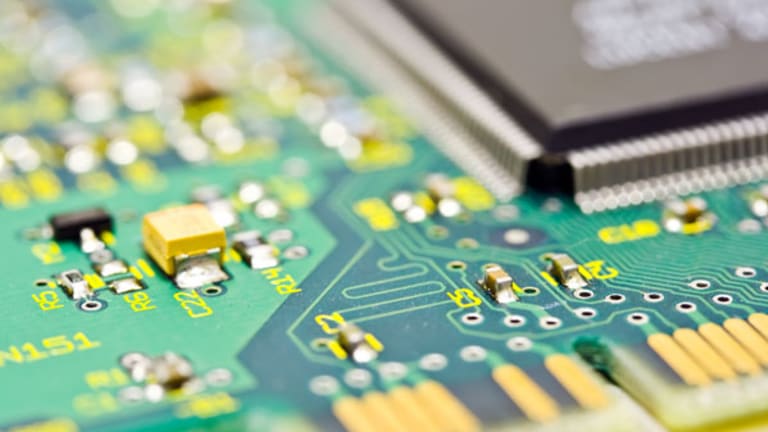 Media Go Easy on Google
Laudatory responses to Google's earnings neglected to emphasize the company's cost-cutting measures.
In the tricky waters of the current economy, Google (GOOG) - Get Free Report reported an excellent quarter yesterday. But let's get something straight right from the start, because the business media did not with any degree of consistency: The fire-breathing search engine benefited from a good deal from cost-cutting.
Prominently mentioning its cost-cutting efforts accomplishes two separate things for you, the savvy investor. First, it cues you in on how well-managed Google is. Though some thought it incapable, it can tuck and trim with the best of them.
Mentioning cost-cutting prominently also lets you know that a portion of Google's excellent performance can't be repeated forever. There are, in the end, limits as to how much one can tuck and trim.
Reuters
provided a lame example of how to handle the issue. There was no mention whatsoever of the cost-cutting side of the equation in its headline: "
Google grows worldwide and beats forecasts; shares rise
."
Nor in its lead: "Google Inc quarterly profit surpassed Wall Street forecasts, sending shares up more than 10 percent as the Internet search and advertising leader withstood deepening economic turmoil around the globe."
In fact, its first mention of the company going lighter on expenses fails to spell out what a contributor the restraint was to the bottom line. Here's the first mention: "Google added about 500 employees in the quarter, about half of them engineers, taking total staff to about 20,000, and the company said it would continue to hire cautiously."
And the puzzling line that comes after it: "But investors said Google appeared to be alone in its ability to weather the economic storm."
For one, Google has hardly been alone. That claim is the product of a journalist with his foot caught in the door of public panic.
Coke
(KO) - Get Free Report
,
IBM
(IBM) - Get Free Report
,
Intel
(INTC) - Get Free Report
and plenty of other important companies have shown an "ability to weather the economic storm."
But part of weathering economic uncertainty -- especially for a company, such as Google, never known to be overly concerned with costs -- is to rein costs in. By not making this clear, articles such as
Reuters'
failed to inform savvy investors.
Time
got even more breathless with its headline and lead, and, incredibly, failed to even mention Google's cost controls, which helped its bottom line to such a degree: "
Behold! The Recession-Proof Google: Hail Google!
."
If you can find a single mention of cost cuts, The Business Press Maven will give you a shiny nickel.
By contrast, check out the clarity of this article by Yi-Wyn Yen in
Fortune
. Instead of a simple celebration, in a vague way, of a Google accomplishment, the cost issue fittingly makes the headline: "
Google gets frugal and profits soar
."
And instead of hailing Google in the lead, the article introduces us to this new, disciplined version of the company: "Meet Google 2.0. Gone are the search giant's free-spending ways -- at least for now. The prospect of a severe economic slowdown has forced Google to do something surprising: act fiscally responsible.
"The company toned down costly expenses like data centers and new hires and reported profits Thursday of $1.35 billion for the third quarter, up 26% from a year ago. Earnings per share were $4.92, which crushed Street estimates of $4.75 a share.
"Google shares rose nearly 11% in after-hours trading to $390. `This is very encouraging to hear that they're reigning in costs and not acting like the drunken sailors that they once were,' said Jefferies analyst Youssef Squali."
Here's to the reformation of drunken sailors! In the tricky waters of today's economy, it could happen. Be careful, though: There are ultimately limits to cutbacks.
At the time of publication, Fuchs had no positions in any of the stocks mentioned in this column.
Marek Fuchs was a stockbroker for Shearson Lehman Brothers and a money manager before becoming a journalist who wrote The New York Times' "County Lines" column for six years. He also did back-up beat coverage of The New York Knicks for the paper's Sports section for two seasons and covered other professional and collegiate sports. He has contributed frequently to many of the Times' other sections, including National, Metro, Escapes, Style, Real Estate, Arts & Leisure, Travel, Money & Business, Circuits and the Op-Ed Page. For his "Business Press Maven? column on how business and finance are covered by the media, Fuchs was named best business journalist critic in the nation by the Talking Biz website at The University of North Carolina School of Journalism and Mass Communication. Fuchs is a frequent speaker on the business media, in venues ranging from National Public Radio to the annual conference of the Society of American Business Editors and Writers. Fuchs appreciates your feedback;
to send him an email.