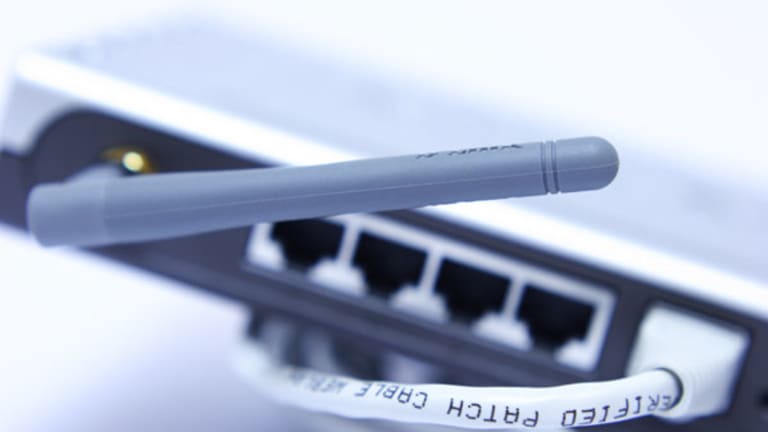 Media Chiefs See Ad Biz Bottom; Data Doesn't
Recent data on ad spending seems to show that business is getting worse, but media bosses take to the stage to hearten investors.
Recent data on ad spending seems to show that business is getting worse, but media bosses take to the stage to hearten investors.
The advertising recession continues apace, according to new data released this past week, but media bosses have been striving to say otherwise.
Industry research groups Nielsen and TNS Media both released first-quarter ad-spending figures recently that showed precipitous declines across almost all categories -- print, radio, television, billboards.
According to TNS, which put out its numbers Wednesday, total newspaper ad spending fell 25.5%, radio fell 26% (which differed sharply from Nielson's estimate of a 12.6% decline in network radio), magazines dropped 20.5% and television retreated 9.7%, all compared with the year-earlier period. In sum, media companies took in $5 billion less in the first three months of 2009 than they did in 2008.
(Another significant point of difference between the two research bodies: TNS estimates that Internet spending on display ads increased by 8.2%; Nielson, however, says it
fell
by 3.4%.)
Even more worrisome, though, was the brief look ahead offered by TNS in its report. Based on available data, ad sales in the second quarter are declining at the same rate as the first.
Business, therefore, would actually seem to be getting worse.
That's not exactly surprising. Any time you have bankrupt car companies (collectively, the biggest ad buyers there are), that's not good for ad spending. Including dealers as well as manufacturers, auto ad spending in the quarter fell 28.4%, or $915 million, from last year, TNS estimates. In the near term, at least, it can only be expected to deteriorate further, as
General Motors
(GMGMQ)
and
Chrysler
emerge from Chapter 11 as leaner -- and thriftier -- entities.
But media executives have taken to the stage to address the situation. Their goal appears to be amelioration; they're striving to give heart to investors, especially now, as the buzzwords accrete: bottom, rally, rebound, etc.
Les Moonves, chief of
CBS
(CBS) - Get Report
, appeared before shareholders at the company's annual meeting in New York on Tuesday. He repeated a theme that he began striking during the CBS earnings conference call a few weeks ago, that the ad market is "stabilizing." "It's too soon to call it a recovery, but the trends and the pacing are encouraging as we look to the back half of the year," he said at the annual meeting, according to
Dow Jones
.
That same day,
Disney's
(DIS) - Get Report
finance chief, Tom Staggs, chimed in with similar comments at a
Credit Suisse
(CS) - Get Report
media conference. "To us the good news is the stabilization in that marketplace," he said of the ad business. Though he also said that Disney has seen no "signs of a snapback," he added that, "we feel relatively good about that marketplace relative to where it had been going."
The networks are even now locked with ad buyers in the thick of negotiating so-called upfronts -- ad time for the next season's slate of shows. One analyst reckoned it as a "stare-down" between sellers and buyers. The first group wants a double-digit increase in rates, the second group a double-digit decrease. How it will break -- or what the compromise will be -- no one will now for at least another month.
CBS is widely regarded as the network with the most stable programming; that is, it has the most returning shows.
News Corp.'s
(NWS) - Get Report
Fox is also considered a strong player, with Disney's ABC and
General Electric's
(GE) - Get Report
NBC bringing up the rear.
CBS stock, in fact, has been on a run of late, as investors bet that the company will leverage the perceived strength of its small-screen fair into improved advertising rates.
But it's still too soon to make such claims. The networks won't likely strike their deals with advertisers until mid July, at the earliest. David Miller, a media equities analyst at Caris & Co., believes as much, going so far as to downgrade CBS stock Thursday, saying that its price had shot through his target of $6 as investors enthusiastic about improved upfront rates drove the stock too high.
Shares of media conglomerates were mixed in Thursday's session. CBS shares fell 17 cents, or 2%, to $8.16, on heavy volume. News Corp. shares slippped 6 cents to $11.83, Disney rose 13 cents to $25.23, and
Time Warner
(TWX)
traded down 15 cents to $26.17.
Viacom
(VIA) - Get Report
, meanwhile, CBS's former parent, rose 51 cents to $25.06.
Copyright 2009 TheStreet.com Inc. All rights reserved. This material may not be published, broadcast, rewritten, or redistributed.