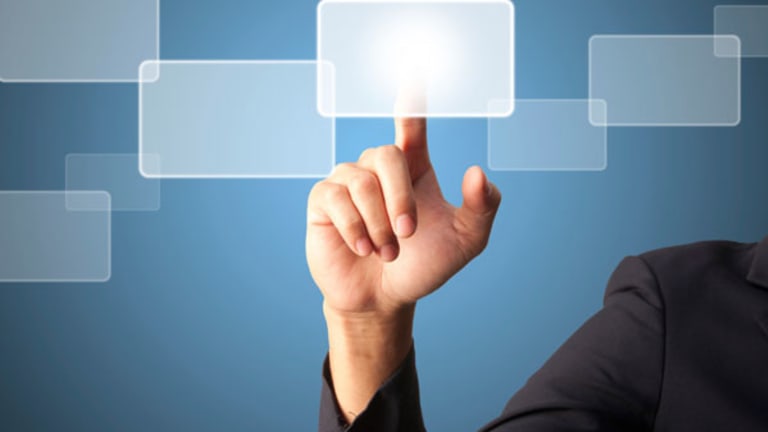 Media Bear Speaks His Mind
An SG Cowen analyst, bearish on the advertising recovery, cuts his ratings and earnings outlooks on five media conglomerates.
An SG Cowen analyst, bearish on the advertising recovery, cuts his ratings and earnings outlooks on five media conglomerates.
NEW YORK (TheStreet) -- Media conglomerates took some criticism Friday from an analyst skeptical about the degree to which ad spending will recover even if the economy as a whole begins an earnest rebound.
Cowen analyst Doug Creutz downgraded
CBS
(CBS) - Get Report
,
Viacom
(VIAB) - Get Report
and
News Corp.
(NWSA) - Get Report
, and reduced his earnings forecast for
Time Warner
(TWX)
and
Disney
(DIS) - Get Report
(though he left his ratings of those latter two unscathed at neutral).
The crux of Creutz's bearish argument rests on the methods investors and analysts use to predict future advertising spending. Some people believe the ad business rises and falls in close allegiance to the GDP. Others think that consumer spending and industrial output are more closely alligned with how advertising spending wanes and waxes.
The two camps, bears vs. bulls, have created an "investment controversy" among media investors, Creutz wrote in a research note.
Creutz is in the former camp, and since he believes that consumer spending will lag the broader GDP measure over the course of the next two years or so, he expects the five companies to struggle -- relative, at least, to market expectations, which have priced a more robust ad recovery into media stocks.
Shares of the five behemoths, which control everything from newspapers to TV networks to film studios to book publishers to record producers, were under pressure Friday, if slightly.
Class A shares of News Corp. -- Creutz cut his rating on them from neutral to underperform -- were trading Friday afternoon at $11.70, up a penny from the previous close. The stock has soared more than 140% from the valley it sank to in March.
"The company's valuation currently implies a robust advertising recovery over the next two years, which we think is unlikely," Creutz said in his note, and the same could apply to his view of Viacom and CBS. He downgraded the former's class B shares to neutral from outperform and the latter to underperform from neutral.
Viacom's class B stock was trading Friday afternoon at $26.14, down 37 cents, or 1.4%, while CBS stock was moving at $11.74, down 21 cents, or 1.8%.
Shares of Time Warner and Disney, meanwhile, were both trading slightly lower, down 14 cents to $29.37 and 8 cents to $28.28, respectively.
-- Written by Scott Eden in New York
Follow TheStreet.com on
and become a fan on
Scott Eden has covered business -- both large and small -- for more than a decade. Prior to joining TheStreet.com, he worked as a features reporter for Dealmaker and Trader Monthly magazines. Before that, he wrote for the Chicago Reader, that city's weekly paper. Early in his career, he was a staff reporter at the Dow Jones News Service. His reporting has appeared in The Wall Street Journal, Men's Journal, the St. Petersburg (Fla.) Times, and the Believer magazine, among other publications. He's also the author of Touchdown Jesus (Simon & Schuster, 2005), a nonfiction book about Notre Dame football fans and the business and politics of big-time college sports. He has degrees from Notre Dame and Washington University in St. Louis.