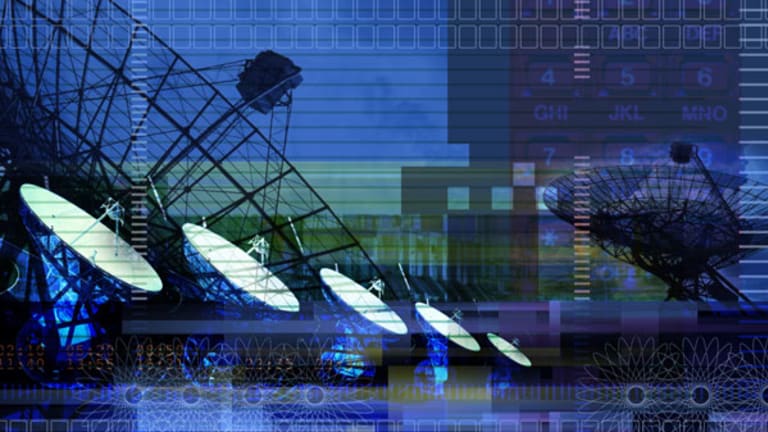 McGraw-Hill: Old School Company History
Here's a look at some highlights in McGraw-Hill's nearly 125-year history.
NEW YORK (TheStreet) -- McGraw-Hill (MHP) is splitting up a company that has spanned nearly 125 years.
The two new companies -- McGraw-Hill Markets and McGraw-Hill Education -- will focus on the global markets and textbook publishing sectors.
As the media conglomerate aims to divide and conquer, here's a look at the highlights of its long history.
In 1899, James McGraw incorporates his publications under the banner The McGraw Hill Publishing Co., while John Hill follows with The Hill Publishing Co. in 1902. The two join their book publishing departments to form the McGraw-Hill Book Co. in 1909. McGraw-Hill Publishing later forms in 1916.
McGraw-Hill stock begins trading on the New York Stock Exchange on Feb. 14, 1929.
The first issue of The Business Week is published on Sept. 7, 1929, just weeks before the stock market crashed igniting the Great Depression.
In 1953, McGraw-Hill acquires The National Petroleum Publishing Co., the W.C. Platt Co. and Platt's Price Service.
McGraw-Hill purchases F.W. Dodge in 1961, marking its entrance into the construction industry.
McGraw-Hill acquires Standard & Poor's in 1966, expanding the company into financial information and analysis.
In 1979, McGraw-Hill successfully rejects a hostile takeover attempt by American Express (AXP) .
In 1986, the company acquires 14 business in financial services, education and health and transportation business information.
McGraw-Hill and Macmillan create a joint-venture company Macmillan/McGraw-Hill School Publishing. McGraw-Hill would later go on to acquire Macmillan's shares in 1993.
McGraw-Hill acquires Tribune Education in 2000.
In 2005, the company purchases J.D. Power and Associates, a firm specializing in marketing information for many industries.
McGraw-Hill sells BusinessWeek to Bloomberg in 2009.
McGraw-Hill enters a period of organizational and management changes in 2010. During this time, the financial services segment is broken up into two divisions.
McGraw-Hill sells its broadcasting business in 2011.
S&P downgrades the U.S. credit rating for the first time, from AAA to AA, in August 2011.
August 2011: The Justice Department is reportedly investigating S&P for its ratings on subprime mortgages. Mortgage-backed securities and derivatives were at the root of the 2008 financial crisis.
-- Reported by Jeanine Poggi in New York.
Follow TheStreet.com on
and become a fan on