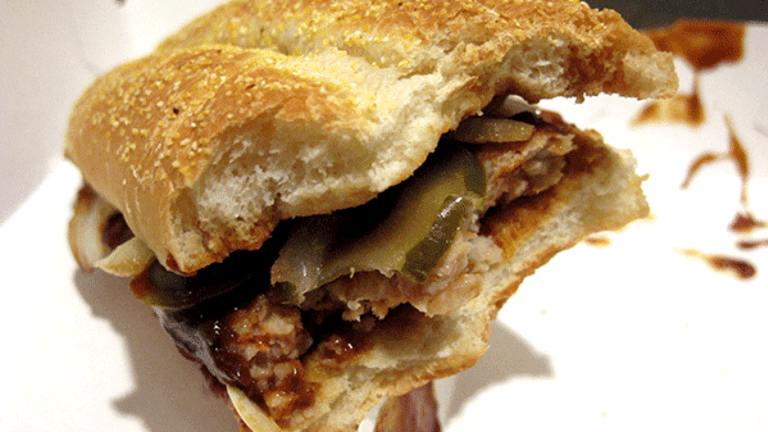 Are You Shocked By New Data That Says McDonald's Has the Worst Food Quality in Fast-Food?
Warning: May cause burger craving.
Feast your eyes on this bit of data, fast food fans. 
Millennial consumers are turning increasingly away from big brands like McDonald's (MCD) - Get Report and Restaurant Brands International's (QSR) - Get ReportBurger King. These new consumers are more interested in smaller regional chains with "strong people cultures and appealing treats - milkshakes and frozen custard" and "above all...leading product value," RBC Capital Markets analyst David Palmer said in a recent research note. RBC, with the help of research firm Mission Measurement, conducted a survey of 1,000 people to see how they rank the top sandwich and burger chains on quality.
Jim Cramer sat down Wednesday with four market experts to talk about how to play the Trump tax plan. Click here to check out their recommendations.
"For all-family brands, the bar may be higher on ingredients, and the media and promotional tools these (big brand) companies employed a decade ago seems to be far less impactful today," RBC said. This suggests that millennials are more impressed with Chipotle's (CMG) - Get Report antibiotic-free chicken than Micky D's $1 soft drinks and $2 McCafe specialty drinks, for example.
Here's how 12 of the biggest fast food sandwich and burger joints stack up on quality, per RBC's data. They are ranked from those perceived to sell the highest quality to the lowest.
Editor's Pick: Originally published March 2.