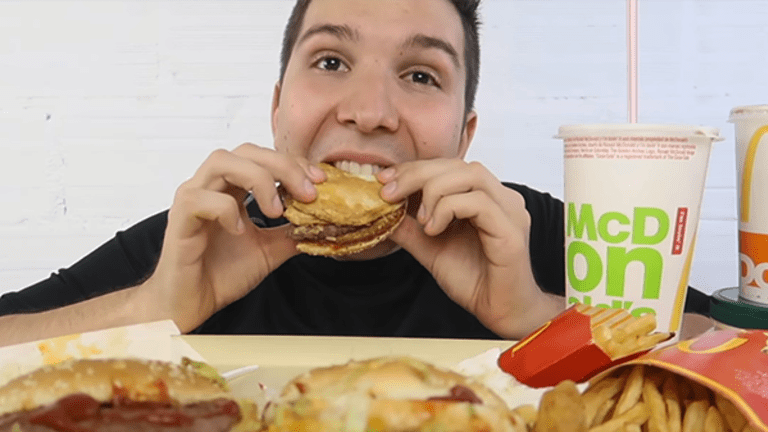 McDonald's Fans Desperately Want Fresh Hamburger Beef, but There Is One Big Problem
Beef lovers, stay tuned till next year.
McDonald's Corp.'s  (MCD) - Get McDonald's Corporation Report customers want fresh beef, but it doesn't seem that they will find that in all of the Golden Arches' burgers anytime soon.
During two recent tests in Dallas and Tulsa, customers surveyed favored the fast-food giant's Quarter Pounder burgers made with 100% fresh beef, which they said was "tastier and juicier," than those made with preservatives-laden frozen beef, McDonald's CEO Steve Easterbrook said on a second-quarter earnings call with analysts on Tuesday, July 25.
Earlier this year, after receiving a "resounding yes from the consumer," Easterbrook said McDonald's chose to transition the Quarter Pounder to fresh beef. The rollout is expected to be complete at all of its more than 14,000 U.S. locations by the second half of 2018.

McDonald's Is Making Bank Accounts Fat and I Just Don't Understand Why
However, in response to an analyst's question, Easterbrook hinted that it might be too ambitious now to transition all of its burgers to fresh beef. McDonald's Signature Crafted burgers are also made with fresh meat.
"We will look at our operating systems with the capacity and capability to handle the fresh product," Easterbrook said. "We will always try to let the customer be our guide, but at the same time, there's a lot of change that has to be absorbed at a restaurant level."
McDonald's has been slow in adopting a healthier, "clean" menu compared to its fast-food competitors, including Panera Bread Co. and Wendy's Co. (WEN) - Get Wendy's Company Report , which has been using fresh beef since 1969.
Even so, McDonald's managed to pound out a second-quarter earnings beat this morning.
The company reported earnings of $1.70 a share on revenue of $6.05 billion, higher than the earnings of $1.62 a share on revenue of $5.96 billion Wall Street expected. The company said same-store sales rose 3.9% in the U.S.
Read More: