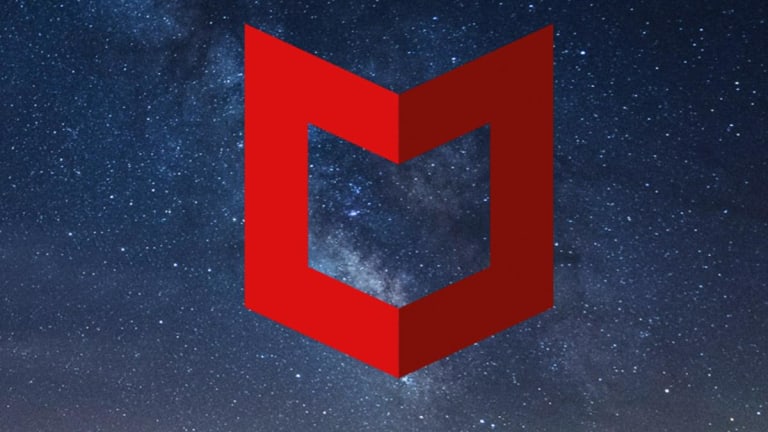 McAfee Is Gearing Up for a Return to Public Markets - Report
The cybersecurity firm is meeting with bankers this week to discuss plans for an IPO.
Cybersecurity software maker McAfee is meeting with bankers this week to discuss a return to the public markets, according to a report in the Wall Street Journal. 
McAfee's initial public offering could raise at least $1 billion and value the company at more than $5 billion, sources told the Journal. The sources also said that there was no guarantee that the company would successfully stage an IPO or that it would achieve that valuation. 
CNBC reported Wednesday afternoon that an IPO could occur at the end of 2019 or early 2020.
Intel (INTC) acquired McAfee for $7.68 billion in 2010 but sold its majority stake in the company in 2016 to private equity firm TPG while retaining a 49% stake. The deal with TPG valued McAfee at  $4.2 billion, including $2.2 billion in debt.
Wednesday's report comes in the wake of fellow cybersecurity firm CrowdStrike's (CRWD) successful debut on on the public markets on June 12. Since Crowdstrike's debut, the stock is up nearly 30%, including an 8.6% increase in trading on Wednesday.