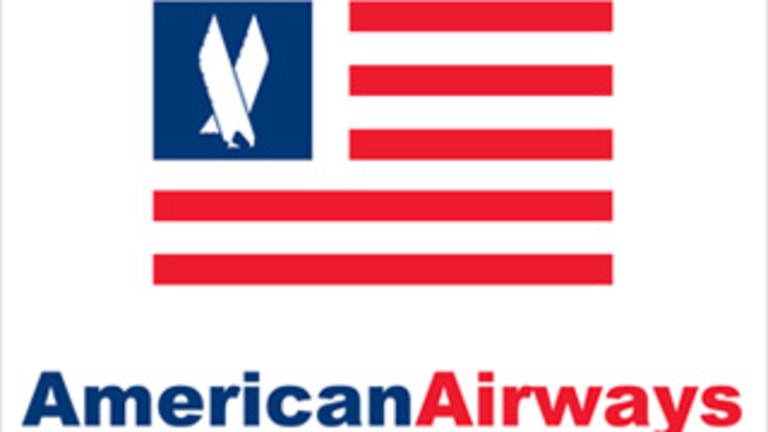 Maybe Attorneys Expected DOJ Lawsuit-- But Airline Industry Was Shocked
US Airways and American thought, to the last minute, that DOJ would approve their merger after approving three others like it. They didn't.
CHARLOTTE (
) --Within the airline industry, it seems ridiculous that the antitrust division of the Justice Department would sue to prevent a merger between
US Airways
(LCC)
and
American
( AAMRQ). Outside the airline industry, the perception is a bit different.
"Their
the DOJ complaint is well-drafted," said Ankur Kapoor, an antitrust attorney at Constantine Cannon in New York, in an interview. "Not to say it's flawless, and there certainly are defenses the airlines can make, but it's a good complaint. The DOJ shows market concentrations in the appendix, and they are very strong."
Kapoor believes a settlement is likely. While the DOJ case is strong, the airlines "are going to blitz the DOJ," he said. "You can tell (that) by the quality of lawyers they have retained. They are going to push for a trial before the end of the year, which in a case of this magnitude is very aggressive. They are banking on the fact that the DOJ is extremely resource-constrained - they have the
Apple
undefined
case and they just closed four offices. So there is an incentive on the DOJ side to settle."
"Very few merger cases go to trial," Kapoor said. "Here's why: the length of time for the trial is usually enough to kill the deal. Once the DOJ files a complaint, they typically either abandon it or negotiate a fix."
The airlines' attorneys
the DOJ's complaint during a news conference on Wednesday, but also said they saw it coming - which raises the question: why didn't they share this view with their clients?
When a reporter asked whether the attorneys were surprised by the suit, Paul Denis, who represents US Airways, responded that the DOJ's investigation had taken seven months, and that "You're never surprised, when you're in an investigation that long, that (it) ends up in the government challenging. If you are surprised, you obviously weren't paying attention.
"We were surprised that the complaint was not stronger since we usually expect the government to put on a better case than we've seen in this complaint," Denis added.
Nevertheless, when US Airways CEO Doug Parker briefed union leaders about the case on a conference call on Wednesday, "he sounded like he was blindsided," said Roger Holmin, president of the US Airways chapter of the Association of Flight Attendants.
At the same time, Holmin said, "he was confident that we as a company will prevail in court."
Many of the 90,000 employees of the combined airline will be harmed if the DOJ wins in court, Holmin said. The biggest losers would be US Airways pilots, all of whom, east and west, have below-industry standard contracts. East pilots have had bankruptcy contracts since 2003.
Once the bankruptcy court confirms the merger, they would get a new contract. Over six years, it would provide $1.6 billion worth of benefits, including pay raises of 13% to 35% over existing rates, substantial increases beyond that, and lump sum payments around $10,000 each. Confirmation had been scheduled for Thursday, but because of the lawsuit, U.S. Bankruptcy Court Judge Sean Lane deferred a decision. He set Aug. 23 as the date for parties to file briefs on whether he should rule on American's plan of reorganization, which includes a merger. Potentially, a hearing will take place Aug. 29.
Like the pilots, US Airways flight attendants are also dismayed, Holmin said, noting. "There are a lot of depressed people out there.
"Our flight attendants want to be a part of the world's biggest airline," he said. "They're focused on that. For DOJ to do this at the last hour is disconcerting. We are exploring our legal options."
Aviation consultant Bob Mann called the DOJ decision to file a lawsuit "bizarre" and said it is "somewhere between irrationality, and comedy."
"They not only misunderstood the dynamics of competition in the airline industry, but also what they propose is the outcome they complain about: a duopoly as opposed to an oligopoly," Mann said. That's because instead of three global U.S. airlines with sufficient domestic feed to compete, the DOJ's complaint would leave only two:
Delta
(DAL) - Get Free Report
and
United
(UAL) - Get Free Report
The airline industry failed to anticipate the DOJ's decision, Mann said, because "Who would have expected such tortured reasoning?" As for the attorneys who said they were not surprised, Mann said, "They were either embellishing what they told their clients, or (their clients) weren't listening or were selectively listening and hearing what they wanted to hear."
-- Written by Ted Reed in Charlotte, N.C.
>To contact the writer of this article, click here: