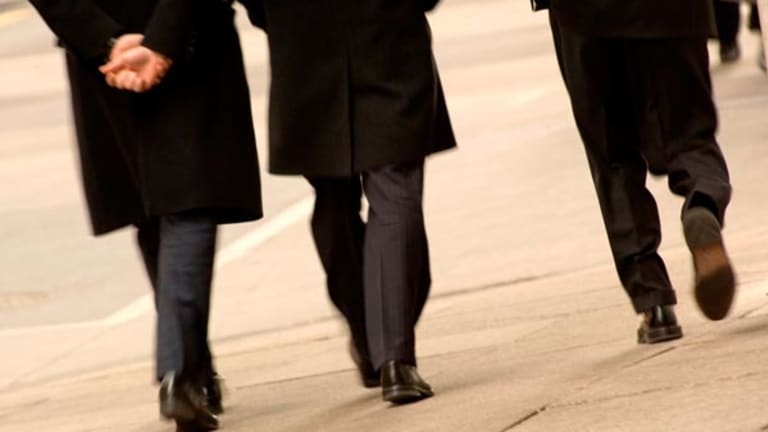 May 27 Premarket Briefing: 10 Things You Should Know
U.S. stock futures are tentatively rising as investors digest a big cable-TV deal and debate when the Federal Reserve will raise interest rates.
Updated from 6:57 a.m.
NEW YORK (TheStreet) -- Here are 10 things you should know for Wednesday, May 27:
1. -- U.S. stock futures were tentatively rising as investors digested a big cable-TV deal and debated when the Federal Reserve will raise interest rates.
European stocks were back in positive territory on Wednesday, recovering from a three-day decline amid stronger-than-expected German consumer confidence and as deal momentum boosted individual stocks, including Imperial Tobacco (ITYBY) .
Asian markets were mixed. The Hang Seng retreated in Hong Kong, while the Nikkei moved up in Tokyo.
2. -- The economic calendar in the U.S. on Wednesday includes the Mortgage Bankers' Association mortgage application data at 7 a.m. and the comparable-store sales Redbook at 8:55 a.m.
3. -- U.S. stocks on Tuesday tumbled as positive economic news ignited investor fears that the Federal Reserve would raise rates sometime soon.
The Dow Jones Industrial Average (DIA) dropped 1.04% to 18,041.54. The S&P 500 (SPY) sank 1.03% to 2,104.20. The Nasdaq (QQQ) fell 1.11% to 5,032.75.
4. -- The U.S. Federal Trade Commission approved Reynolds American's (RAI) $27 billion merger with Lorillard (LO) , saying that the tie-up of the No. 2 and No. 3 tobacco companies in the U.S. would satisfy antitrust requirements. The companies are selling four cigarette brands -- Reynolds' Winston, Kool and Salem and Lorillard's Maverick -- to Imperial Tobacco (ITYBY) to satisfy regulators. Imperial Tobacco stock was up 2.35% in London trading.
In premarket trading, Lorillard stock was down 0.03%. Reynolds stock was up 2.08%.
5. -- The Internal Revenue Service announced a data breach through which hackers obtained prior tax returns for more than 100,000 people. Through the scheme, fraudsters used already-obtained Social Security numbers and other personal information to look up past returns, and then used the information in those to file new, fraudulent returns and gain large refunds. The IRS paid out almost $50 million before catching on.
The IRS is facing an influx of fake demands for refunds even as its budget has been cut 18% since 2010, adjusted for inflation.
6. -- Investors were still discussing the merits of the $56 billion buyout by Charter Communications (CHTR) of Time Warner Cable (TWC) , announced on Tuesday. The cable-TV deal will need to pass regulatory scrutiny, something that the prior deal between Time Warner Cable and Comcast (CMCSA) did not withstand. Some consumers are concerned that the deal will mean that cable-TV prices go up.
In premarket trading, Charter stock was sinking by 0.16%, while Time Warner Cable stock was up 0.14% after a 7.3% rise on Tuesday.
7. -- Spam-canner Hormel Foods (HRL) will buy organic and natural meat companyApplegate Farms for $775 million. Hormel plans to operate Applegate as a standalone unit. The purchase is in line with a consumer trend away from processed foods and toward natural, organic -- and generally more expensive -- foods.
Hormel shares were rising by 4.7% in premarket trading.
8. -- The CEO of disappearing-photo site Snapchat, Evan Spiegel, said that stocks are in a bubble that is driven by persistent low interest rates. Spiegel, who spoke at Re/Code's Code Conference in California, also said that his own company was heading for an IPO. Los Angeles-based Snapchat currently has almost 100 million daily active users.
9. -- New home sales rose by 6% in April after a drop in March, the Commerce Department said. The figures suggest that the economy is bouncing back. Plus, the Standard & Poor's/Case-Shiller 20-city home price index said that March home prices were up 5% from a year ago.
However, some Fedwatchers were concerned by the numbers, which indicate that the economy may be strong enough for the Federal Reserve to raise rates soon.
10. -- The earnings calendar for Wednesday includes DSW (DSW) , Michael Kors (KORS) and Toll Brothers (TOL) before the opening bell and Costco Wholesale (COST) after the market close.