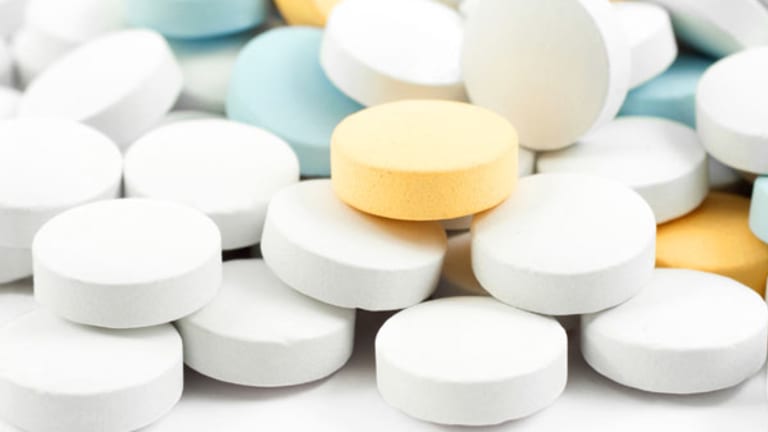 (Update: Updates the stock price.)
Matrixx Initiatives
(MTXX)
continued to beat the drum of its innocence Thursday as it faces the very real prospect of losing almost half its business because of a Food and Drug Administration warning.
Maker of the now-infamous Zicam nasal sprays that the FDA says may eradicate your sense of smell, Matrixx convened a conference call with analysts and investors Thursday to defend itself and begin the process of totting up the financial damage.
"Let me state for the record: Neither the company nor I would ever market a product we knew to be a safety concern," said Matrixx boss William Hemelt. Later on, he added, "I can't stress this enough: We believe our products are safe and effective."
The FDA told consumers to stop using the swabs and sprays,
citing 130 reports from Zicam users that they'd lost their sense of smell, a condition known as anosmia. In some cases, the FDA said, Zicam led to anosmia that "may be long lasting or permanent."
In the call, Hemelt also continued to maintain that he and his company were blindsided by the FDA's letter of warning, sent to the company Tuesday morning and publicized by the agency simultaneously as a kind of public service announcement. "According to everyone we've talked to," Hemelt said, "the letter is unprecedented."
He appeared to be referring to the timing of the FDA's decision to warn consumers about the Zicam nasal products -- so-called homeopathic remedies that, in Zicam's case, are marketed as effective in preventing the common cold. To Hemelt, the decision was arbitrary and overharsh. There was "never any indication that they would issue a letter," he said.
But, according to longtime FDA policy, it never pre-notifies companies of warning letters for what the agency calls "trade reasons." That's bureaucrat-ese for insider trading, or the potential for it.
Members of the media weren't allowed to ask questions during the conference call. Neither the company nor its PR firm, Golin Harris, responded to a request for an interview.
Regardless, so convinced are Hemelt and his colleagues of Zicam's safety that they plan to meet with FDA officials in order to present evidence in an attempt to convince the agency to, in effect, change its mind. The company has 15 days from the date of the warning to respond officially to the issues raised by the FDA. An agency spokesperson declined to comment until Matrixx had done so.
Even while defending the safety of Zicam, Matrixx has said all along that it will fully comply with the FDA's warning, which serves as a de facto recall. Even now, the company is in the process of withdrawing Zicam nasal gells and swabs from the market. Those products account for 40% of the company's approximately $100 million in annual sales, and as much as 60% of its profits, according to one stock analyst.
For starters, Hemelt said it will likely spend $10 million to perform the recall, including the cost of pulling the products from stores and reimbursing customers.
But the much bigger worry for Matrixx was that publicity from the FDA warning would damage the Zicam brand name enough to permanently hurt sales of its oral cold-remedy products (also marketed as Zicam, but not the subject of any regulatory scrutiny). "Withdrawal of these products will have significant repercussions on our business," Hemelt said. "At this time, we can't speculate on what effect it will have on total sales, or the sales of our other products."
Hemelt also brought up the likely prospect of getting sued. "Will this increase our product liability risk? Undoubtedly."
He said it was too early to predict the legal cost of defending itself, but Matrixx has long experience with litigation and plaintiff's attorneys. The Zicam product has been on the market since 1999, and in that time Matrixx has spent $20 million to settle lawsuits, including one class-action in 2006. The company has commissioned several studies in a bid to prove that anosmia is not a side effect of Zicam. Hemelt in the conference call said that Matrixx believed it had been "putting these issues to bed."
This time around, however, with the FDA effectively putting its imprimatur on the causal chain between Zicam and the loss of smell, the legal liabilities could be much worse.
Scott Henry, an analyst at Roth Capital, said the it was "not beyond scope" that Matrixx's coming legal liability "could put the company's survival at risk."
Matrixx dropped again in early morning trading Friday, losing 35 cents, or almost 6%, to $5.66.
Copyright 2009 TheStreet.com Inc. All rights reserved. This material may not be published, broadcast, rewritten, or redistributed.