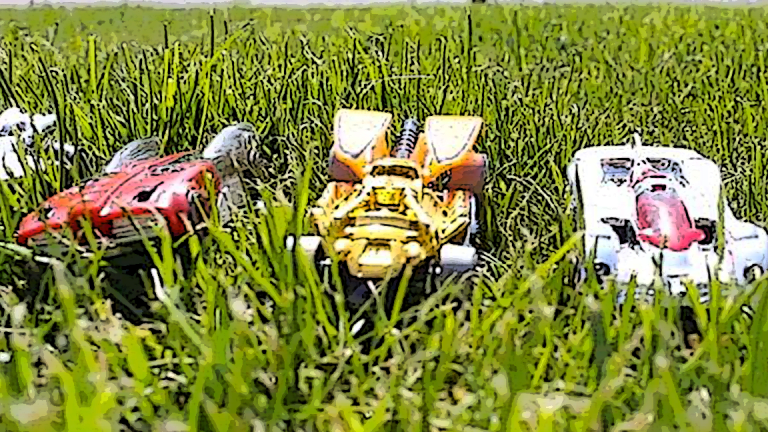 Mattel Shares Smoking After Hot Wheels Sales Roll
Surging sales of classic toys like Hot Wheels and Barbie are behind Wednesday's jump in the California toymaker's stock price, analysts said.
Mattel's (MAT) - Get Mattel, Inc. Report stock price is rebounding sharply, fueled by robust sales of classic brands like Hot Wheels and Barbie plus the resolution of a whistleblower complaint, analysts said.
The El Segundo, Calif., toymaker surged 14% to $11.99 a share after it reported third-quarter results. At one point the stock was up over 17%.
Shares of Mattel are on the rise thanks in part to strong performances by a pair of oldies but goodies: Hot Wheels smoked the competition with a 25% jump in sales and Barbie posted a 10% gain, analysts noted.
Mattel blew past analyst estimates on earnings and revenue for the quarter.
The toymaker earned 26 cents a share, more than triple the 8 cents forecast by analysts surveyed by Zacks Investment Research. Revenue of $1.48 billion topped Zacks' estimate by 4.7%.
"Barbie's third-quarter performance underscores Mattel's potential to stave off competition and revive sales growth this year," wrote Caitlin Noselli, gaming and leisure analyst at Bloomberg Intelligence. She added: "Hot Wheels is also a key driver."
Analysts also pointed to the resolution of a whistleblower complaint regarding the company's accounting practices, and to aggressive cost-cutting as factors behind the toymaker's stock surge.
In a statement, Mattel said it had completed an investigation into a complaint about accounting errors and would take remedial action.
While the review found that income-tax expense was understated by $109 million in Q3 2017 and then overstated by $109 million in Q4 2017, "the errors were non-cash, did not affect operating income or Ebitda, and had no impact on Mattel's full-year financial results for 2017 or subsequent periods," the company said.
Mattel's audit committee also decided the toymaker could keep its outside auditor, ruling the "impartiality of Mattel's outside auditor has not been impaired [and] Mattel's outside auditor can continue as its independent auditor."
Jefferies analyst Stephanie Wissink called Mattel's Wednesday stock-price gains a "relief rally." Stifel's Drew Crum noted the resolution of the issue had eliminated an overhang that was weighing on the shares.
Mattel also said CFO Joseph Euteneuer will be leaving in six months, a move Jefferies Wissink called a sign the company's cost-cutting wave is wrapping up after achieving "real progress."
Stifel's Crum wrote Mattel is ahead of its target of $650 million in run-rate savings by the end of 2019, noting the company's "solid performance across key brands."