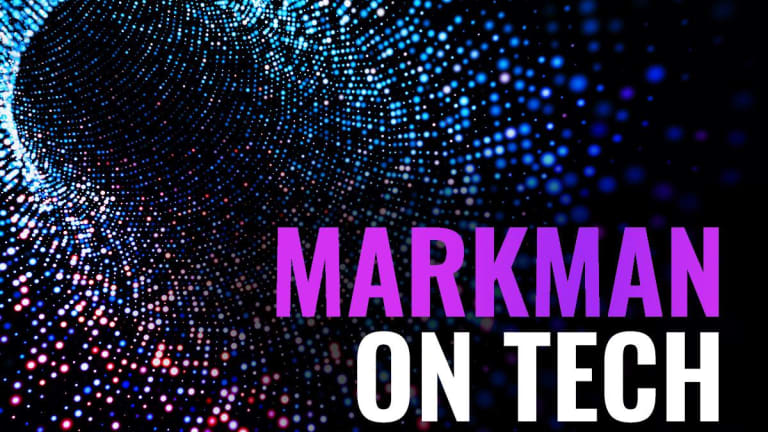 Match Investors Have a Date With Destiny
Match has been aggressively expanding into Asia, and Facebook's entry into dating should only help matters.
Its iconic dating apps have changed how people meet, date and form relationships. Now Match Group (MTCH)  is brazenly flexing its muscles.
Bloomberg reported Friday that the Dallas company has begun telling its Android customers to enter payments details directly at the Match Group website, avoiding the Google Play store fee.
It's a huge win for shareholders.
This would not be the first time a big developer has balked at the 30% fee Apple (AAPL) and Alphabet (GOOGL) , Google's parent, collect from developers for using their app stores. Epic Games, the maker of Fortnite, a popular gaming platform, last year avoided the Play Store altogether.
And Spotify (SPOT) is in the midst of a big legal dispute with Apple. The streaming music giant says Apple's App Store fee is tantamount to an unfair tax that makes the Spotify service uncompetitive with Apple Music for iPhone customers.
Spotify began encouraging customers to make payments directly in 2018.
It's the same tactic now being used by Netflix (NFLX) . The streaming media giant has 157 million global customers. Cutting the app stores out of the mix could mean hundreds of millions in savings to the Los Gatos, Calif., company.
Apple made $257 million scraping fees from Netflix in 2018, according to reporting from the Seattle Times.
All of these platforms -- Fortnite, Spotify and Netflix -- have one common denominator: scale. The businesses are so big they don't need Apple and Google to succeed. And now you can put Match Group in the same category.
The company bills itself as the world's leading provider of dating applications. With products in 42 languages and availability in 190 countries, its portfolio is unmatched. In addition to its very popular Tinder, Match's 45 different properties include Hinge, Match, Plenty of Fish, Meetic, OK Cupid, Our Time and Pairs.
For the record, those applications reach everyone from millennials swiping for a date, to middle-aged people seeking relationships, to older singles in Japan, Korea and Taiwan looking for love.
All in, Match had 8.6 million paying subscribers at the end of the first quarter of 2019. That's up 16% year over year. Revenue in the first quarter rallied 14%, to $465 million, putting the company on track to record $1.8 billion isn 2019 revenue.
In fairness, there have been persistent rumors that Facebook (FB) wants a bigger piece of the dating pie. It's a natural way for the social media giant to leverage its 2.2 billion global members. Dating, its poorly branded match-making application, is currently in 19 countries. A U.S. debut is scheduled for the end of 2019.
If Match managers are worried, they're not letting on. The corporate line is they see it as an opportunity to piggyback on Facebook marketing muscle. Bringing online dating to the rest of the world should make for a bigger pie.
Mandy Ginsburg, chief executive officer, told analysts during the company's May conference call, that 10 years ago only 3% of dates were arranged online. Today that figure is 30%, and use of dating applications is spreading across the globe at a rapid rate.
The addition of Facebook should speed adoption.
To get ready, Match product managers have been aggressively expanding into Asia Pacific, with new management hubs in Delhi, Tokyo, Seoul and Singapore. Half of the world's approximately 600 million singles live in the region, smartphone use is extremely high and there has been a cultural shift away from arranged marriages.
Tinder, Match's dating app that's wildly popular with millennials and Gen-Xers, has become a cultural phenomenon in Asia. Without advertising or investment, the app generated tens of millions of downloads.
Only four years ago, Tinder was not even among the top five dating apps in South Korea, for example. Now, the app is ranked first in terms of downloads and active users, according to reporting in the South China Post. And revenue is climbing.
The data gibes with data from Sensor Tower in May. The mobile app analytics firm had Tinder as the top-grossing, non-game app across iOS and Android. That means the dating app took in more dollars than Netflix, YouTube and Pandora.
Sensor analysts pegged Tinder's annual take at $38.5 million, up 41% year over year.
That kind of scale affords Match huge leverage with the mobile gatekeepers. It means the company can experiment with new business models that avoid the 30% fees levied by Apple and Google. It's a hidden benefit hiding inside Match shares.
The stock trades at 38x forward earnings, and 12.3x sales. Market capitalization is $21.5 billion, following a share price rise of 77% in 2019.
Shares are definitely priced for a lot of good news, but that's fitting. The outlook for this company is bright as it begins to scale up in Asia, monetize existing brands and exploit its mobile scale to deliver better profits for shareholders.
Based on sales momentum, the stock could trade to $125 in two years, a gain of 65% from current levels.
Apple, Alphabet and Facebook are holdings in Jim Cramer's Action Alerts PLUS Charitable Trust Portfolio. Want to be alerted before Cramer buys or sells these stocks? Learn more now.
  To learn more about Jon Markman's recommendations at the crossroads of culture and technology, check out his daily investment newsletter Strategic Advantage. To learn about Markman's practical research in the short-term timing of market indexes and commodities, check out his daily newsletter Invariant Futures.
The author owns shares of Apple, Alphabet, Netflix and Spotify.