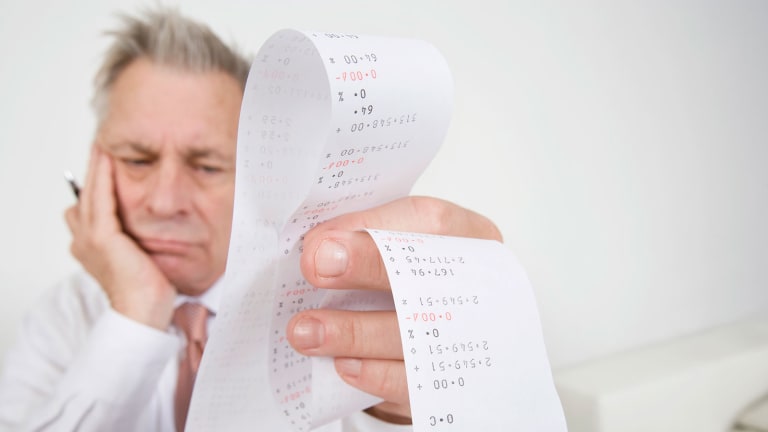 Marvell Technology Plunges on Accounting Probe, RealNetworks' Shares Jump: Telecom Winners & Losers
All three major U.S. stock indexes rose higher Friday.
NEW YORK (TheStreet) -- Shares of Marvell Technology Group (MRVL) plunged by 16.2% Friday, closing at $8.84.
The company disclosed an internal investigation of its accounting practices, according to Bloomberg.
"The investigation is focusing on whether revenue was recognized earlier than it should have been and whether senior management set an appropriate tone for an effective control environment," Bloomberg reported.
The company lost $382.4 million during its fiscal second quarter, including a charge of $394 million as a contingency against pending litigation. Analysts had predicted a profit of $11.9 million for the period ended Aug. 2, according to data compiled by Bloomberg.
Marvell Technology Group, based in Hamilton, Bermuda, makes and markets integrated circuits. The company "offers mobile and wireless products comprising communications and application processors, thin modems and connectivity solutions," according to Yahoo! Finance.
The company's shares were trading at $16.56 on March 6.
RealNetworks (RNWK) shares closed Friday at $4.68, a jump of 6.9%. The company, based in Seattle, creates applications and services for people who use digital media. In 1995 the company introduced the first audio streaming service for the Internet.
Last month RealNetworks reported a net loss of $27 million on total revenue of $33 million for this year's second quarter, compared with a net loss of $24 million on total revenue of $30 million for the three months ending March 31.
The company also said in an August news release that it had reduced operating costs and "cash burn," and had achieved growth at several business units.
"We are also pleased to report continued strong growth at the Rhapsody music service, in which we play a significant role and have a large ownership stake, which recently announced that it has surpassed 3 million paying subscribers," said RealNetworks Chairman and CEO Rob Glaser in the Aug. 5 release.
RealNetworks' shares were trading at $7.45 last Dec. 26.
Shares of Frontier Communications (FTR)  closed Friday at $5.32. The company, based in Stamford, Conn., sells voice, data and video services to residential customers and businesses in 28 states.
Texas regulatory officials on Friday approved the transfer of Verizon Communications (VZ)  operating certificate to Frontier Communications.
"This is the only state regulatory approval needed in Texas regarding Frontier's proposed acquisition of Verizon's wireline networks in California, Florida and Texas and follows the Federal Communications Commission's recent approval of the transaction," Frontier Communications said in a release.
"We are pleased to receive this latest vote of approval," said Kathleen Abernathy, executive vice president, External Affairs for Frontier Communications. "We anticipate that the transaction will close at the end of the first quarter of 2016 and we look forward to providing excellent products and services to customers in Texas, California and Florida. We continue to participate in the regulatory review process in California."
This article is commentary by an independent contributor. At the time of publication, the author held no positions in the stocks mentioned.