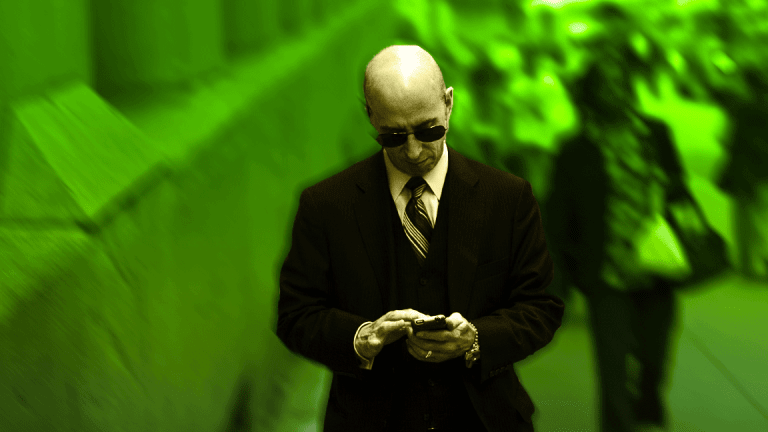 Publish date:
The Market Is Still Addicted to Stock Buybacks and It Could Prove Lethal
The stock buyback remains a powerful tool to boost stock prices. Investors better hope the market doesn't reverse course later this year.
The stock buyback remains a powerful tool to boost stock prices. Investors better hope the market doesn't reverse course later this year.
Attention investors: it's not written in stone that a company must buyback its stock. 
Self-assured investors best hope the market or global economy doesn't reverse course later this year and cause big companies to pull out the buyback morphine drip. So far, promises of massive buybacks from companies such as Apple (AAPL) - Get Report and Cisco (CSCO) - Get Report have been a key underpinning of stock prices.
The Stats
S&P 500 I:GSPC companies announced $324 billion in new buyback authorizations so far this year, according to new data from JP Morgan. Technology companies have announced the largest buyback authorizations by far year to date at $210 billion, of which $100 billion is from Apple and $25 billion is via Cisco. Healthcare has chimed in with $39 billion in buyback announcements. JP Morgan says buyback announcements for financials should pick up mid-year when capital plans are approved by regulators.
Executed buybacks have tallied $178 billion, up from $135 billion a year ago. Tech has been the most aggressive on the buyback front, delivering a 116% year on year increase in executed buybacks. 
"We expect S&P 500 companies should execute a record $800 billion in share repurchases this year versus $506 billion in 2017," says JP Morgan strategist Eric Beinstein. How Beinstein deconstructs the buyback stream compared to 2017:
$100 billion more from stronger earnings growth and tax cuts.
$200 billion more from cash repatriation (assuming 75% of $1.3 trillion in overseas cash is repatriated with 50% of that allocated to buybacks over two years).
Why Buybacks
Executives love their buybacks for good reason -- they very often work in pumping up the stock price. 
Says Beinstein: "Since 2000, stocks with higher buybacks outperformed their sector peers by 150bp during corrections and 200bp during recessions. Technology especially stands out with average performance of high buyback stocks exceeding its sector average by an annualized 9% during corrections and 11% during recessions. This helps to explain the sharp out-performance of Technology during the sell-off this year. Also, higher buyback yielding stocks generally show lower volatility compared to sector peers irrespective of market conditions as repurchases likely buffer and stabilize price weakness."
Apple is a holding in Jim Cramer's Action Alerts PLUS.
TheStreet presents on May 22: "How to Stomach Market Volatility." Hosted by Fisher Investments and TheStreet's Jim Cramer, the exclusive live webinar will give you the tools to successfully navigate market volatility and discuss why having a wealth manager is more critical than ever before. Quickly register for the event here.