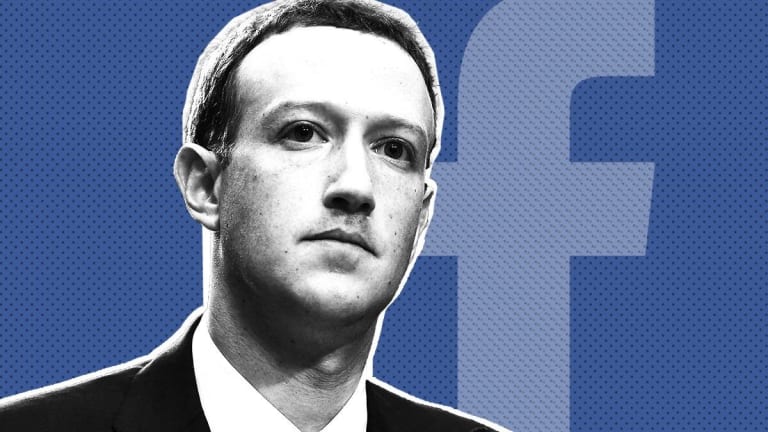 Zuckerberg Outlines Grand Vision for Secure, Private Messaging on Facebook
The Facebook CEO penned a 3,000-word essay about the future of private communications on the social media site.
Facebook (FB) - Get Meta Platforms Inc. Class A Report wants to be the place users come for private communications and the company is working on infrastructure to make those communications as secure as possible, according to a new 3,000-word post from CEO Mark Zuckerberg. 
"I believe the future of communication will increasingly shift to private, encrypted services where people can be confident what they say to each other stays secure and their messages and content won't stick around forever. This is the future I hope we will help bring about," Zuckerberg wrote. Facebook has been beset by issues concerning the privacy of users' data of late. 
The Action Alerts PLUS holding should see a material benefit from this move, according to AAP senior analyst Zev Fima. 
"While shares are still well off their all-time high, we believe the commitment to, and actions taken to achieve this goal of a more private and secure online platform will be the key factor allowing the company to move past the slew of negative headlines that plagued it in 2018," Fima said. 
Facebook shares received a little pop following the publication of the post and were rising 0.4% to $171.98 on Wednesday afternoon.
Facebook is in the process of integrating its three huge messaging platforms -- Messenger, Instagram and WhatsApp -- so that users on any one of them can communicate directly with each other.  It's also reportedly working on a stable cryptocurrency that would enable secure payments to be made between WhatsApp users. 
"Today if you want to message people on Facebook you have to use Messenger, on Instagram you have to use Direct, and on WhatsApp you have to use WhatsApp," Zuckerberg wrote. "We want to give people a choice so they can reach their friends across these networks from whichever app they prefer."
To achieve its broader vision for messaging, Zuckerberg said Facebook plans to build its platform around several principles including: private interactions, end-to-end message encryption, reducing the permanence of posts, safety, interoperability across networks, and secure data storage.
But the company believes that private interactions will be the foundation of this new reality for Facebook. 
"In a few years, I expect future versions of Messenger and WhatsApp to become the main ways people communicate on the Facebook network. We're focused on making both of these apps faster, simpler, more private and more secure, including with end-to-end encryption," Zuckerberg wrote. 
A Special Invitation:Do you want to learn more about planning for and living retirement from the nation's top experts, including Ed Slott and Robert Powell, the editor of TheStreet's Retirement Daily? Want to learn how to create tax-efficient income in retirement and how to manage and mitigate all the risks you'll face in retirement? Then sign up to attend TheStreet's Retirement Strategies Symposium on April 6 in New York City. For a limited time, you can attend this extraordinary symposium for $149 - a cost savings of $50 off the general admission price of $199.
You can see the full day's agenda, learn about the guest speakers and sign up HERE for this special event.