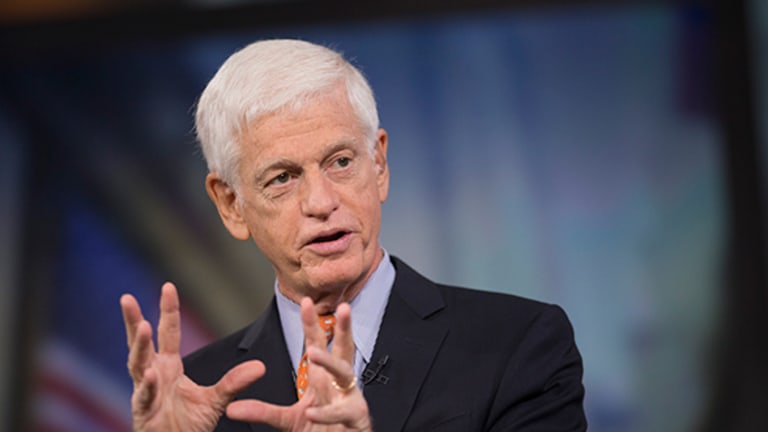 Mario Gabelli Targets Tiny Bel Fuse and its Dual-Class Structure
The activist has served notice he wants a vote on the company's dual class structure next year at its 2018 meeting, giving the board plenty of time to consider alternatives.
Activist Mario Gabelli has never been one to shy away from a challenge. His Gamco Asset Management Inc. (GBL) - Get Free Report has picked a difficult target in tiny Bel Fuse Inc. (BELFA) - Get Free Report, pushing for change at a company with a dual-class structure designed to keep insiders in control.
Jersey City, N.J.-based Bel Fuse is a maker of electronic components used in the telecom, aerospace, broadcasting and consumer electronics industry. The company has been on a good run of late, easily beating analyst earnings per share consensus in each of the first three quarters of 2016, according to FactSet Research Systems, and with its shares hitting levels unseen for nearly 10 years.
Bel Fuse was founded in 1949 by Elliot Bernstein, and today has Elliott's son Daniel as CEO and Elliott's brother Howard as chairman emeritus. The company has been public since 1967, operating under a dual-class structure that gives class B shares an extra penny per share dividend but diminished voting rights. The structure in theory gives insiders control of the company beyond the percentage of their economic interest, making it harder for activists to wage a successful campaign.
Gabelli's Gamco would like to change that. In a letter to the company's vice president of finance Gamco official George Maldonado conceded that the firm had missed the shareholder proposal deadline for the 2017 annual meeting, but is requesting a vote at the 2018 meeting recommending the board eliminate the company's dual-class ownership structure.
The firm cited its belief that owners of all company shares "should enjoy all of the same voting and economic rights." Bel Fuse did not respond to a request for comment.
Given the structure of the company the proposal is largely symbolic, but even if the vote doesn't end up a success the campaign still could be. Gabelli has a history of extracting value from dual class situations where other activists might decide it isn't worth the effort.
The investor waged a long-running battle against Telephone & Data Systems Inc., where the family of the CEO held a controlling interest, arguing that the dual-class nature created an artificial drag on valuation. Though he was, unsurprisingly, twice unsuccessful in electing dissidents to the company's board, observers told TheDeal previously that they believe Gabelli's pressure has helped close the gap between the trading and true value of the company.
Gabelli last year, however, was against a proposal to extend voting rights to all shareholders at Viacom Inc. (VIAB) - Get Free Report, where founder Summer Redstone at the time controlled about 80% of class A voting shares. Gabelli in an interview with Reuters last summer said "it makes no economic sense" for him to support the proposal without him getting some sort of compensation to surrender the voting shares he owns.
In the case of Bel Fuse, it is possible Gamco's real intention is to pressure the board into taking other steps to build shareholder value. Bel Fuse, with a market cap of less than $500 million, could make an enticing acquisition target for a range of aerospace and electronics manufacturers. Bel Fuse has also cut its long-term debt by more than one-third in recent years, going from $223 million in September 2014 to $136 million in September 2016, giving it some balance sheet flexibility.
Gabelli is digging in for a long fight. As part of the submission, Gamco is certifying that it intends to hold the ownership stake through the 2018 meeting. Maldonado wrote "hopefully this gives you and the board enough time to consider alternatives."