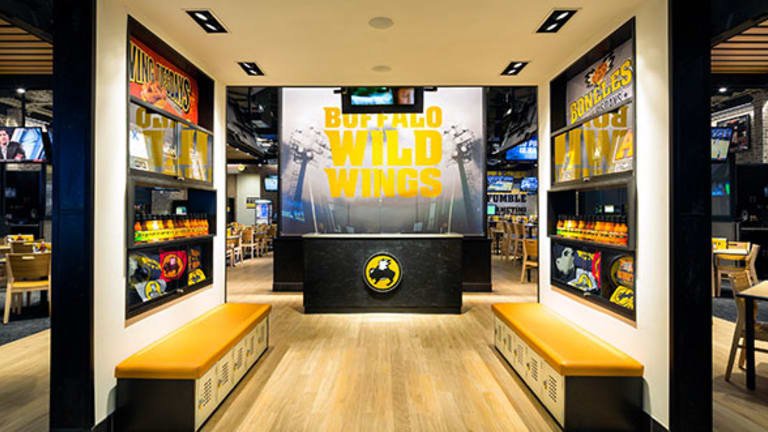 These Activist Investors Are Really Trying to Fry Buffalo Wild Wings
Marcato has been pushing for board and business strategy changes.
Activist investment firm Marcato Capital Management increased its stake in Buffalo Wild Wings (BWLD) to 9.9% from 6.1%, according to an SEC filing. 
Earlier this week, Buffalo Wild Wings released an investor presentation that pushed back against Marcato's advocacy for the company to franchise more restaurants and shake up its board. 
The presentation specifically called out Marcato managing partner Mick McGuire, saying that "McGuire's 'plan' to create value for Borders was unsuccessful, and Borders was eventually liquidated in a bankruptcy process."
Marcato released a deck in April that called for shareholders to vote for a new board. Buffalo Wild Wings' annual shareholder meeting is June 2. 
Retail's downturn giving you the blues? Jim Cramer has a list of retailers that are currently oversold, giving investors a leg up one of the market's most volatile sectors.