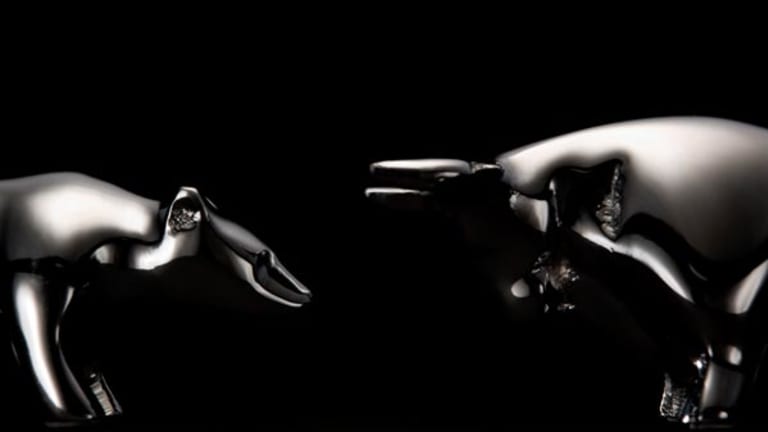 Manufacturing Plants of 'Pink Slime' Shut Down: Hot Trends
The manufacturer of the beef ingredient suspends operations at all but one plant.
The manufacturer of the beef ingredient suspends operations at all but one plant.
NEW YORK (
) -- Popular searches on the Internet Tuesday include "pink slime" after the manufacturer of the beef ingredient suspended operations at all but one plant.
Craig Letch, director of food quality and assurance for
Beef Products
, admitted that the business has been hit by the attention pink slime has received in the media and a recent online petition to have it pulled from schools.
Pink slime consists of meat scraps treated with ammonia and blended together. Federal regulators say the product meets food safety standards, but the U.S. Department of Agriculture has decided that school districts may stop using it. Goods that contain it have been pulled from some retail chains.
United Technologies
is trending upon the European Union's move to open an in-depth probe of the company's acquisition of
Goodrich
.
The EU cited potential competition concerns as well as worries that the deal will no longer let Goodrich remain an independent supplier of fuel nozzles and engine controls. The EU is worried about competition specifically in the engine controls and AC power generators markets, where both companies have a large presence.
The EU's Competition Commission has until Aug. to decide whether or not it will approve the deal.
AIJ Investment Advisors
is another popular topic after the president of the Japanese money manager admitted to covering up losses of $1.3 billion in clients' pension money.
Kazuhiko Asakawa admitted the cover-up to Japanese lawmakers and apologized, saying he had no intention of cheating his clients and was confident the losses could be recovered. AIJ lost the money through bad bets on equity and bond derivatives. The losses wiped out a majority of the $2.4 billion in clients assets the company was managing. Asakawa admitted to personally falsifying an investment report by inflating the asset size and investment results.
AIJ was stripped last week of its registration as a discretionary asset manager after falsifying its report to investors and being unable to account for a majority of its assets under management.
The chatter on Main Street (a.k.a. Google, Yahoo! and other search sites) is always of interest to investors on Wall Street. Thus, each day, TheStreet compiles the stories that are trending on the Web, and highlights the news that could make stocks move.
-- Written by Brittany Umar
.
Brittany joined TheStreet.com TV in November 2006 after completing a degree in Journalism and Media Studies at Rutgers College. Previously, Brittany interned at the local ABC affiliate in New York City WABC-TV 7 where she helped research and produce On Your Side, a popular consumer advocacy segment.