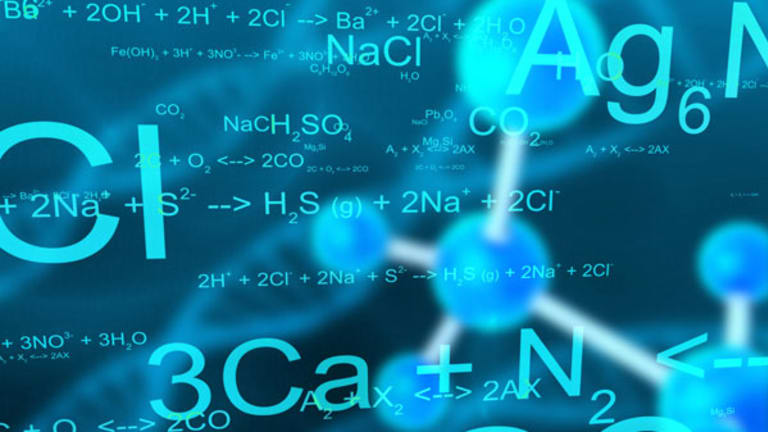 Making The Call: Onconova MDS Drug Study Will Succeed
The rigosertib phase III study will read out in the fourth quarter or first quarter 2014.
Correction: The ongoing phase III study of rigosertib, known as ONTIME, does not allow the use of Celgene's Vidaza.
NEWTOWN, Pa. (
) --
Onconova
(ONTX) - Get Onconova Therapeutics Inc. Report
is unique among the recent spate of biotech initial public offerings in that its lead drug development program is only months away from phase III study results.
Rigosertib is a dual PI3K (alpha and beta) and PLK1 inhibitor. Onconova is conducting a phase III study in patients with high-risk myelodysplastic syndrome (MDS) that no longer responds to prior therapy. The company expects results in the fourth quarter or first quarter of 2014.
A separate phase II/III study of rigosertib in pancreatic cancer may read out in the same time frame.
In addition, the company has ongoing phase II trials of rigosertib in low risk MDS and head and neck cancer. The depth of the rogsertib clinical program provides Onconova multiple shots on goal and is a good risk/reward at these levels.
Onconova's near-term prospects will be driven by expectations of the phase III trial in high-risk MDS. The so-called ONTIME trial compares rigosertib infusion plus best supportive care versus best supportive care alone. The trial is being conducted under a Special Protocol Assessment reached with FDA. The study's primary endpoint is overall survival.
The control group is best supportive care simply because there is no approved drug for this indication, which in some ways creates a very low hurdle for rigosertib. The most important question: What is the expected survival for high-risk MDS patients treated with best supportive care?
Prebet et al (2011) is one of the few studies that looks at high-risk MDS after Vidaza failures and finds a median overall survival of 5.6 months (22 weeks), although patients were treated with various regimens. For the sub-set of patients receiving best supportive care, the median overall survival was 4.1 months, or 16 weeks. The study found three treatment regimes that produced a statistically significant benefit to best supportive care: Intensive chemotherapy (median overall survival 8.9 months), combination of various investigational treatments (median overall survival 13.2 months), and allogenic transplant (median overall survival 19.5 months.)
The Onconova phase III trial is powered to detect a 10-13 week benefit in median overall survival. If we assume best supportive care patients will live for 16 weeks, this means rigosertib has to demonstrate a median overall survival of 26 weeks for the study to be a success.
A more conservative assumption would be to assume control-arm patients live 22 weeks, which means rigosertib has to deliver 35 weeks of overall survival in the study.
The phase I/II trial of rigosertib in MDS showed a median overall survival of 10.1 months, or 40 weeks, but this result needs further clarification because the analysis encompassed only those patients who responded to treatment and not the overall intent-to-treat population. The "real" or intent-to-treat median overall survival in the phase I/II study was approximately 35 weeks.
There is actually one final concern from the earlier data in that the survival curve gets a little anomalous right around the 3-week mark and looks driven by some of the non-responders living longer than expected. (You can view the
survival curve in this poster.
)
If you look at the non-responder overall survival curve from the poster, it goes essentially straight down until about 15% of patients are left alive and flattens for about three and a half months. That seems to be enough to push the median overall survival out from what could have been 31 weeks out to 35 weeks.
What does all of this mean? Essentially, the older rigosertib data seem to indicate the phase III trial will hit its overall survival endpoint but the margin of error is small. There is always the chance that the control arm will outperform and that the treatment arm is less efficacious with the larger number of patients enrolled in the phase III study.
All the risks aside, rigosertib appears to be an active drug going against a control treatment that sets a fairly low bar for efficacy. In fact, the assumptions used by Onconova seem reasonable: "The key assumption used to calculate the required size of the ONTIME trial was based on hypothesized median survival of 30 weeks in the rigosertib treatment group and 17 weeks in the best supportive care group," according to the company's SEC filings. This appears to take into account the possibility that the 35-week median overall survival is high and that the best supportive care group will slightly outperform, which adds a nice margin for error in the trial.
Onconova has a critical clinical trial catalyst coming within six months that represents a good risk/reward for investors. The additional trials in pancreatic cancer, low risk-MDS, and head and neck cancer reduce longer term risk as they represent additional shots on the goal. The rigosertib program also has some validation in that Onconova has partnered European rights to
Baxter
(BAX) - Get Baxter International Inc. Report
and the Japanese and Korean rights to
SymBio
. Even removing the longer term valuation supports, Onconova is a relatively cheap IPO with a phase III trial reporting within six months that has a good chance of being positive.
Sobek is long Onconova.
David Sobek has been writing on biotech for a number of years through various outlets with a general focus on small cap oncology and antibiotics companies. He received his PhD in political science from Pennsylvnia State Univeristy in 2003 and a BA in international relations from The College of William and Mary in 1997.