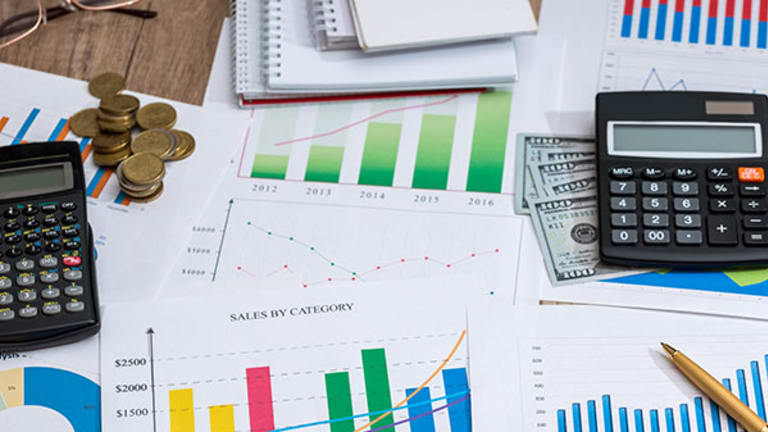 Editor's note: This story will be updated throughout the day.
Thursday's calendar is overflowing with biotech and pharma company earnings. Trying to keep track of all the companies reporting first quarter financial results today -- making sense of what's important and disregarding what's not -- is an almost impossible task. Good luck, everyone!
I'm here to help, of course. I'll attempt to distill today's biopharma-earnings-palooza into digestible bits in the column below. Check back often.
Sarepta Therapeutics (SRPT) - Get Sarepta Therapeutics, Inc. Report : First-quarter sales of Exondys 51 totaled $16.3 million, better than consensus of $13.8 million. The company raised guidance on Exondys 51 sales for 2017 to a minimum of $95 million. The previous guidance was for sales of at least $80 million. Current consensus is $96 million.
Vertex Pharmaceuticals (VRTX) - Get Vertex Pharmaceuticals Incorporated Report : Revenue of $480.6 million in the first quarter versus consensus of $459 million. Both Orkambi and Kalydeco sales beat expectations in the quarter. The company reaffirmed Orkambi revenue guidance for 2017 of $1.1-1.3 billion. Kalydeco sales guidance was raised to $710-730 million from $690-710 million.
Acorda Therapeutics (ACOR) - Get Acorda Therapeutics, Inc. Report : A miss. Ampyra net revenue in the first quarter totaled $112 million, short of the $121 million consensus. The company did re-affirm guidance for full-year Ampyra sales in the range of $535-545 million.
The experimental Parkinson's disease drug CVT-301 has a new brand name, Inbrija, and will be filed with the FDA in the second quarter. A European approval filing will be completed by the end of the year. The company decided not to move an experimental acute migraine drug CVT-427 into a phase II study.
Acorda slashed $50 million in operating expenses for 2017 in a restructuring that terminated a large number of employees earlier this quarter. CEO Ron Acorda still hasn't said if he's taking a pay cut but the company's proxy statement indicates he's getting a 3% bump in his 2017 salary.
Alexion Pharmaceuticals (ALXN) - Get Alexion Pharmaceuticals, Inc. Report : A beat. First-quarter adjusted EPS of $1.38 topped consensus of $1.24 with total revenue of $870 million also exceeding analyst forecasts of $827.5 million. Soliris sales of $783 million in the first quarter benefited from a one-time, $29 million change in revenue recognition but still came in higher than consensus. The company made no changes to its 2017 revenue but slightly increased adjusted earnings guidance to $5.10-$5.30 per share from $5.10-$5.25 per share.
Analyst take from Leerink's Geoff Porges:
We believe the stock will react positively to these quarterly results and updates, as they validate the continued underlying growth of Soliris and provide reassurance about management's commitments to execute on the development timelines for ALXN1210. Consensus Soliris estimates are also likely to rise from these results, as full-year 2017 consensus of $3,074mm is only $100mm (4%) above the annualized Q1 Soliris sales result after removing the one-time favorable adjustment.
Astrazeneca (AZN) - Get Astrazeneca PLC Sponsored ADR Report : The MYSTIC study combining the company's PD-L1 inhibitor durvalumab with the CTLA-4 monoclonal antibody tremelimumab will read out top-line results in "mid-2017." Investors interested in cancer immunotherapy have been laser-focused on the outcome of the delayed study. 
Bristol-Myers Squibb (BMY) - Get Bristol-Myers Squibb Company Report : An overall strong first quarter earnings report with a 15% EPS and 4% total revenue beat. Opdivo sales of $1.13 billion in the first quarter topped consensus of $1.03 billion. In the U.S.. Opdivo sales were $761 million versus consensus of $690 million.
The pharma company raised 2017 EPS guidance to $2.85-3.00 from $2.70-$2.90 and current consensus $2.80. Worldwide revenue are now projected to reach mid-single digit growth versus prior forecast of low single digits.
From the call:
Alkermes (ALKS) - Get Alkermes Plc Report : A small top-line miss. Revenue of $192 million versus consensus of $196 million. Vivitrol sales of $58.5 million came in lighter than consensus of $62.6 million.
Evercore ISI analyst Umer Raffat checked with Alkermes, which said Vivitrol weakness attributed to "some inventory and commercial plan deductible resets." The company also reiterated 2017 guidance for Vivitrol and remains confident that underlying fundamentals are unchanged, according to Raffat.
Analyst take from Leerink's Paul Matteis:
It's easier for us to overlook the fundamental nature of the Vivitrol miss given the strong tailwinds behind the product, including a q/q increase in volume and an increase in the number of State programs to 450 from 400 in February. Conversely, Aristada has lagged expectations and missed a consensus number that was already reduced when ALKS initially announced 2017 guidance. We've pulled in further our 2017 Aristada expectations (ALKS is guiding to an increase in gross/net), though we are encouraged that the company did reiterate its overall 2017 financial expectations (sales and expenses) across the board.
Celgene (CELG) - Get Celgene Corporation Report : Revlimid sales of $1.88 billion were essentially in line with consensus of $1.87 billion. The company reaffirmed 2017 revenue guidance of $13-13.4 billion versus current consensus of $13.2 billion. Celgene made a small change to adjusted earnings guidance for 2017, which is now $7.15-7.30 from $7.10-$7.25 and consensus $7.21.
This is interesting:
Overall, 18% increase in first-quarter net sales driven more by volume than price increases:
Celgene pipeline update:
Acceleron Pharmaceuticals (XLRN) - Get Acceleron Pharma Inc Report : Patient enrollment for the phase III studies of luspatercept in myelodysplastic syndrome (MDS) and beta-thalassemia are ahead of schedule and will complete in the second quarter. Luspatercept is being developed in partnership with Celgene. The two companies are also planning to start a third phase III study of luspatercept in first-line MDS patients.
Also, Celgene will start a phase III study of ozanimod in Crohn's disease following the completion of the phase II STEPSTONE study in moderate-to-severe Crohn's. No disclosure of STEPSTONE results Thursday. Ozanimod is already in a phase III for ulcerative colitis and the second of two phase III studies of ozanimod in multiple sclerosis is still expected to have top-line results announced in the second quarter. 
Abbvie (ABBV) - Get AbbVie, Inc. Report : Humira sales $4.18 billion versus $4.08 consensus. Imbruvica $551million actual versus $554 million consensus. Viekira Pak $263 million actual vs. $283 million consensus. 2017 earnings guidance was reaffirmed.
The "rival" is Amgen (AMGN) - Get Amgen Inc. Report , which reported weak Enbrel sales last night. Also, this... 
Exact Sciences (EXAS) - Get Exact Sciences Corporation Report : Beat and raise on strong Cologuard uptake and reimbursement.
More latest news from TheStreet:
Under Armour's Stock Is Ripping Higher Despite One Alarming Trend That Is Freaking Everyone Out
Adam Feuerstein writes regularly for TheStreet. In keeping with company editorial policy, he doesn't own or short individual stocks, although he owns stock in TheStreet. He also doesn't invest in hedge funds or other private investment partnerships. Feuerstein appreciates your feedback; click here to send him an email.