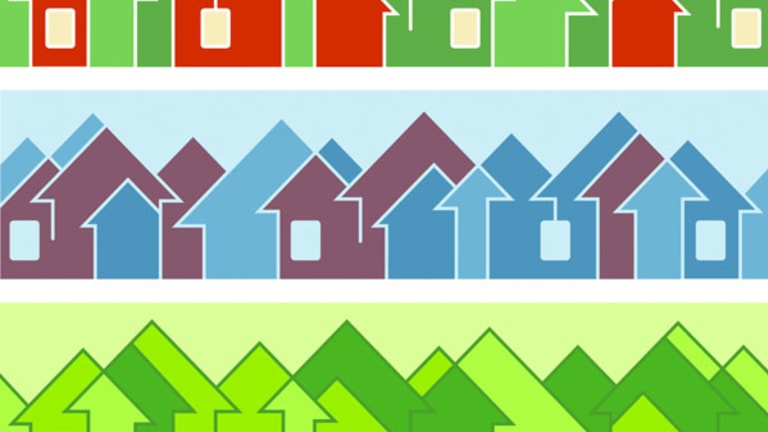 Maguire Properties: Pump Up the Volume
Maguire Properties fell sharply Friday on above-average volume as the stock retraced gains from earlier in the week.
LOS ANGELES (
) --
Maguire Properties
(MPG)
shares fell sharply Friday on above-average volume, as the stock retraced strong gains from earlier in the week.
Maguire Properties jumped 28% over Wednesday's and Thursday's sessions after hedge fund Appaloosa Management said in a filing with the
Securities and Exchange Commission
that it owns more than 4 million shares of the real-estate company, worth 8.39% of Maguire's shares outstanding.
The company's stock, however, closed down 31 cents, or 10.5%, to $2.65 on Friday. More than 5.2 million shares changed hands, compared to the stock's three-month average daily volume of 2.8 million, according to the Yahoo! Finance. During Wednesday's and Thursday's winning sessions, volume reached 8.4 million and 10.5 million, respectively.
Maguire Properties has a 30 million-share float with a short interest float of 6.6% as of Sept. 25, according to Yahoo! Finance. More than 27% of the company's shares are held by insiders with another 39% owned by institutions.
Investor posts on Internet message boards suggested that Friday's decline was merely profit taking, although some noted that the company's debt load was unattractive. Bullish investors argued that the intraday low of $2.61 was a great entry point. Others speculated that funds were accumulating Maguire's preferred stock, as shares were quickly snapped up in large bids.
Read more about today's high-volume stocks like Magellan Petroleum in earlier "Pump Up the Volume" posts
.
-- Written by Robert Holmes in New York
.