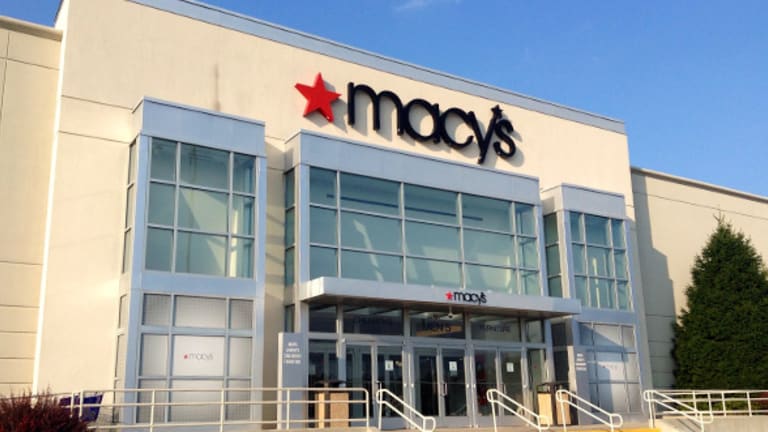 Publish date:
Macy's to Close 100 Department Stores in Dramatic Move
The struggling department store plans to close about 15% of its current locations by early 2017 and focus more on its top-performing stores.
The struggling department store plans to close about 15% of its current locations by early 2017 and focus more on its top-performing stores.
Updated from 9:27 a.m. EDT with earnings call details.
Forget its second-quarter earnings -- struggling Macy's (M) - Get Macy's Inc Report  and its CEO-elect Jeff Gennette, who will take over the reins in early 2017, just dropped a huge bombshell about its store footprint.
Amid the shift to online shopping that has made operating a vast portfolio of brick-and-mortar sites less lucrative, Macy's divulged Thursday it will close 100 stores by early 2017, or almost 15% of its current 728 locations. The company plans to take the savings from operating these low-volume stores and reinvest them in its top-performing locations. The locations of those 100 stores were not disclosed.
"Nearly all of the stores to be closed are cash flow positive today, but their volume and profitability in most cases have been declining steadily in recent years. We recognize that these locations do not yield an adequate return on investment and often do not represent a customer shopping experience that reflects our aspirations for the Macy's brand," Gennette said in a statement.
Gennette, who will take the reins from long-time Macy's CEO Terry Lungren in early 2017, added, "We decided to close a larger number of stores proactively so we can invest in a winning customer experience in our most productive and highest-potential locations, as well as invest in growth sooner and more aggressively in digital and mobile."
Pointed out Macy's CFO Karen Hoguet during a conference call with analysts, "The desirability to re-develop the sites exceeds the value to us of operating them as a retail stores."
Shares of Macy's surged almost 13% in pre-market trading and are currently up nearly 14% to $38.60. Investors are likely positive on the store closure news and the money it will save, as well as the prospect for real estate sales that could lead to more share repurchases or a dividend hike.
Talk about a wow move by Macy's that will have ramifications for apparel manufacturers such as Polo Ralph Lauren (RL) - Get Ralph Lauren Corporation Class A Report , which will lose distribution, to consumers, some of whom will lose their local Macy's. Nevertheless, the announcement shouldn't come as a huge surprise to veteran retail watchers for several reasons. 
First, Macy's has been an aggressive store closer in recent years. Macy's completed the closure of 35 stores this past spring. It had already taken its store base down to 728 currently from about 858 in 2006 in an effort to cut costs.
Secondly, the U.S. retail sector has too many stores. Green Street Advisers estimates the nation's department stores averaged a paltry $165 in sales per square foot last year, a 24% decline since 2006. That abysmal total likely reflects the consumer shift toward buying apparel and home goods online, therefore making a trip to a three-level Macy's or J.C. Penney (JCP) - Get J. C. Penney Company, Inc. Report  bricks-and-mortar store increasingly unnecessary.
For department stores to boost their sales per square foot, which is vital to driving profits due to the high rents an anchor store like Macy's pays, Green Street proposed a drastic measure. The firm says the department store sector needs to shed about 800 locations in the U.S, or one-fifth of all anchor space in U.S. malls, in order to reach the productivity levels they had a decade ago.
It appears Macy's got the memo. Said Hoguet on the call with analysts, "This country is over-stored given changing customer shopping habits."