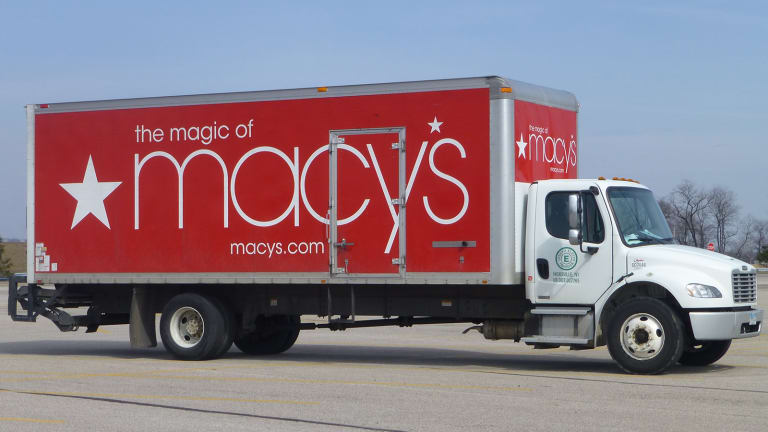 Here's Why Macy's Just Fired a Key Executive That Earned $900,000 a Year
Macy's just parted ways with a 34-year company veteran.
Macy's just parted ways with a 34-year company veteran.
Fewer stores in operation, less of a need for high-powered executives delegating from the corner office.
At least that what could be gleaned from Macy's (M) - Get Report announcement on Friday. The department store retailer, which is fresh off reporting weaker-than-expected holiday sales and announcing a new round of store closures, said it fired Chief Growth Officer Peter Sachse. He will be "involuntarily separating" from Macy's effective Jan. 30, according to a filing with the Securities and Exchange Commission. 
The 34-year veteran of the company -- promoted in February 2016 to oversee all of Macy's merchandising, the Backstage and Bluemercury concepts and international expansion -- will receive a lump sum payment of $2.7 million. Sachse's responsibilities have been delegated to other employees inside Macy's as part of its recent restructuring, a spokeswoman told TheStreet.
Macy's will save a few bucks in the process: Sachse was the third-highest-paid exeuctive at Macy's in 2014 and 2015, earning $900,000 in salary each year, per the company's proxy filing. Only Chairman and CEO Terry Lundgren ($1.6 million) and President and soon-to-be CEO Jeff Gennette ($1 million) hauled in more. Sachse earned as much as Macy's well-regarded Chief Financial Officer Karen Hoguet, who commanded a $900,000 annual salary, and has held her position since 1997.
Sachse's departure could be the first of many high-profile exits at Macy's this year for several reasons.
First, Macy's has said it will close 68 stores by early spring and dive into a deeper reorganization, leading to roughly 10,100 people being displaced. The company reiterated that it expects to close 100 stores over the next few years.
Additionally, Gennette is scheduled to assume the CEO role from Lundgren sometime in the first quarter, and will likely want to shape his own executive team.