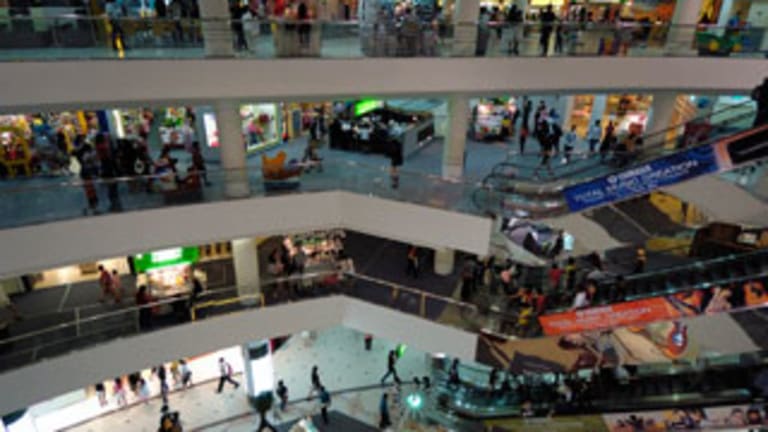 Macy's CEO Talks Goals and T-Day Initiatives
Retailers staying open on Thanksgiving Day isn't going away, according to Macy's (M) CEO Terry Lundgren.
Retailers staying open on Thanksgiving Day isn't going away, according to Macy's (M) - Get Macy's Inc Report CEO Terry Lundgren.
"Consumers [have] spoken and said 'I'm going to shop whether you're open or not because the Internet is open all the time -- so I'm going to shop on Thanksgiving evening," he said.
Macy's opened at 6 pm EDT on Thanksgiving Day this year and last year, two hours earlier than in 2013. In 2012, the retail giant opened at midnight.
Rival J.C. Penney (JCP) - Get J. C. Penney Company, Inc. Report opened its doors at 3 pm EDT on Thanksgiving. "I think people are trying to get market share," Lundgren added.
Lundgren said Macy's hires 85,000 workers for November and December. "We have the luxury of saying, 'if you'd like to work [on Thanksgiving Day] great, if not that's OK too."
The quest to lure shoppers comes amid retails' rough year. During the first, second and third quarters of 2015, Macy's saw declining year-over-year comparable-store sales, a critical industry metric.
Part of the slump may come from changing consumer habits, who are looking to focus their spending on experiences, like travel and restaurants, as opposed to goods sold in department stores.
"To the experience side, I do think restaurants are busy and entertainment is working well," Lundgren said.
To win the consumer back, Lundgren is incorporating other brands into Macy's, including LensCrafters, merchandise from Best Buy (BBY) - Get Best Buy Co., Inc. Report and putting extra focus on the millennial consumer.
Macy's flagship store in New York's Herald Square is just about finished with its $400 million, four-year renovation. Among the additions? A 53,000 square foot floor devoted to millennials.
Macy's and other retailers have taken a hit amid the strong dollar, which gives international consumers less of an incentive to shop. Not to mention, the warmer temperatures in the U.S. over the fall season have delayed consumers' purchases of bigger-ticket items like coats and boots.
"I think this is the warmest November in 251 years," he said. "You can't take that out of the equation when you're trying to sell coats and boots."
Shares of Macy's have dipped almost 40% since the start of the year.