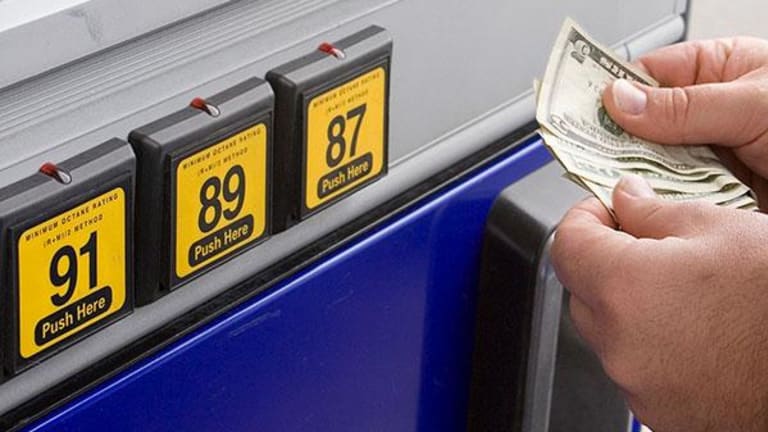 M&A Will Add Polish to French Oil Infrastructure Group Rubis, Says Goldman Sachs
The oil infrastructure group could gain 32% over the next year as acquisitions boost earnings per share by 26% annually out to 2020, according to Goldman Sachs.
French downstream oil infrastructure operator Rubis (RBSFY) received a boost Monday after Goldman Sachs said that opportunities to mop up some of the tens of billions of dollars of European oil company assets already on the auction block could boost earnings by about 26% a year over the next three years.
"We continue to see a large pool of acquisition opportunities for Rubis," wrote Goldman analysts in a note published Monday. "In 2017, four European oil majors alone intend to dispose of $20 billion in assets, and Rubis is increasingly engaging in talks with second-tier oil companies. We estimate Rubis has financial headroom of €1 billion ($1.06 billion) which, if spent on M&A at historical multiples, could add 22% p.a. to earnings."
Shares in Rubis opened more than 3% higher in a falling Paris market and held onto some of those gains late into the morning session to trade at €76.01, up €0.41 or 0.5% on their Friday close. Paris's major index, the CAC 40, traded down by 1% on Monday.
Oil companies including Shell (RDS.A) undefined , Total (TOT) - Get Free Report , BP (BP) - Get Free Report and Statoil (STO) are offloading assets to cut costs and raise cash as they continue to refocus operations on their most profitable upstream projects to deal with oil prices that have tumbled by about 50% since 2013.
Rubis principally operates oil and liquified petroleum gas storage facilities, which are rented by oil companies to stock fuel for distribution. The company reported revenue of €741 million in the first three quarters of last year, up 4% on the same period in 2015, as volumes at its terminals increased.
"The accretive roll-up strategy of picking up non-core assets from oil companies could lower
valuation from 15x 2018E P/E to 10x after M&A," noted Goldman.
The potential to boost earnings through acquisitions will be complimented by Rubis' organic growth prospects, particularly through brown field expansion, according to Goldman, offering potential upside of 26% a year between 2018 and 2020.
Goldman said it rated Rubis a buy, and added the group to its "conviction list" of stocks. The broker warned that an increase in petroleum prices could have a negative effect on Rubis' margins, but noted that the stock's poor performance since November suggested investors were already "pricing in an (overly) negative view."