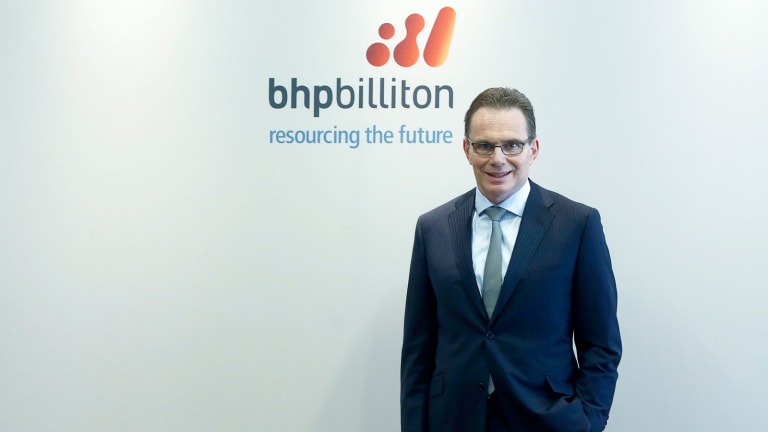 M&A and Dividends Provide Reasons to Dig European Miners
Dividend surprises could be dug-up from mining-sector results
The biggest global mining companies are expected to post strong results, starting this week, but could also usher in the end of the past-month's bull run as attention turns to a future in which cost cutting gives way to inflation.
"Miners have no cost levers left," said Goldman Sachs analysts in a noted published Monday. "In fact, costs are rising and so too is capex."
There could still be some pleasant surprises in store; Anglo American plc (AAUKF) , which reports on July 27, Rio Tinto Group (RIO) - Get Rio Tinto Plc Report , Aug. 2, and BHP Billiton plc (BHP) - Get BHP Group Ltd. Report , Aug. 22, will all be watched closely for their dividends, with investors hoping that average sector free cash flow of about 7% will translate into improved payouts.
Anglo American could provide the biggest surprise if it reinstates its dividend for the first half, rather than waiting until the end of the year as analyst expect. If the dividend does drop this week, Goldman suggests it could come in at about $0.22, providing a likely boost to the stock. Analysts consensus on Anglo is for underlying EBITDA of $4.1 billion for the first half.
Rio Tinto's first half results will be notable largely for its dividend statement, which could top the scale at about $0.90, twice as much as the same period last year. The announcement of further share buybacks could also provide a boost to shares.
BHP will report its 2017 financial year earnings on Aug. 22, but with its production figures already released there should be little surprise. The real interest will be on its oil and potash plans, with the company under pressure from activist Elliott Advisors to offload the former and pull plans to invest in the latter.
On the dividend, anything above the consensus of $0.82 cents should be well received, while analyst will also be looking for EBITDA of at least $20.9 billion.
Before the big three deliver their figures, Canada's Lundin (LUNMF) will set the tone for the reporting season with its second quarter results on July 26. Analysts are expecting operating earnings to come in at $197 million, up 46% year-on-year, while the consensus underlying earnings per share is $0.07, up from negative $0.03 in the second quarter of 2016.
Lundin's management will also be expected to illuminate the group's plans for its significant cash hoard after the company booked $1.1 billion from the sale of its indirectly held 24% stake in copper mine Tenke Fungurume Mining SA.
Glencore plc's (GLNCY) results come out on Aug. 10, and all eyes will be on M&A. CEO Ivan Glasenberg has unsuccessfully bid for both grain trader Bunge Ltd. (BG) - Get Bunge Limited Report and Rio Tinto's Australian coal operations. Questions on those bids, including a possible return for Bunge, should be expected.
Analyst consensus is for a first-half underlying EBITDA of close to $7 billion, up 74% year-on-year, while underlying EPS is likely to be about 17.4 cents.