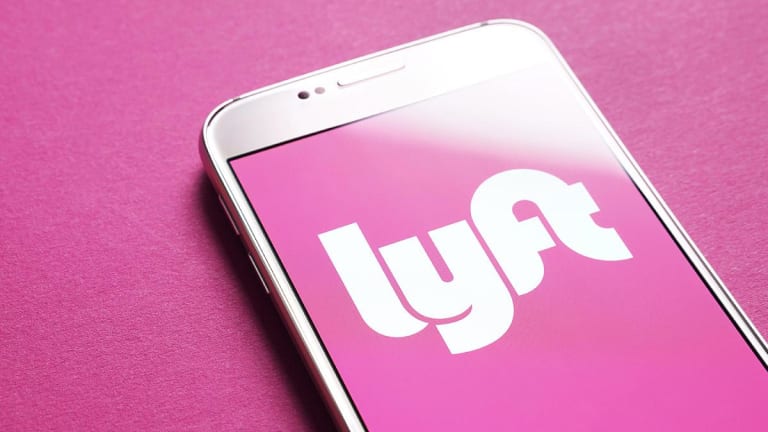 Lyft Under Pressure Again in Major 'Gut Check Time' for Tech IPOs
Lyft has been volatile out of the gate, and the stock's Monday woes bled into Tuesday.
Shares of the newly public Lyft (LYFT) - Get Free Report were under pressure again on Tuesday, a day after a sharp decline that saw prices fall below the initial offering price. 
Lyft shares rallied at the close to close down just 0.1% to $68.97 on Tuesday after spending much of the day down 2% to 3%. On Monday, shares fell 11.8%, following a hot start on the stock's IPO on Friday, when it opened at more than $87 a share, 21% above the offering price of $72 a share. The stock closed on Friday at $78.29. 
While there was clearly pent-up demand for the high growth tech stock, some were skeptical it could maintain such a lofty price. 
In reference to Lyft's slide on Monday, WedBush analyst Dan Ives wrote that "this is a major gut check time for Lyft and the tech IPO world to see how this stock trades given it was the first one out of the box." Ives added, though, that "it's too early to be over-reactive and believe investors will support shares and be patient with the heavy losses as long as the key growth drivers are present as the company delivers robust results over the coming quarters."
Uber, Lyft's arch rival, is planning to IPO early this year, while Pinterest and Slack are also set to IPO this year, with Pinterest slated to offer shares in June.
Ives maintained his neutral rating and an $80 price target on Lyft, writing that "our concerns remain the vague path to profitability and the current valuation with no true public comps." 
Ives' comments echoed those of other analysts covering Lyft, some of whom see tremendous potential for Lyft but are cautious because of a lack of detail about its future plans. 
"Limited visibility on the path to profitability, sustainability of revenue growth [and] scale of investments in bikes, scooters and self-driving cars" is holding Guggenheim's valuation down to $78 a share. 
Others are much more pessimistic, however. Michael Ward of Seaport Global Securities began coverage of Lyft on Tuesday with a sell rating and a price target of just $42, citing overly rosy assumptions about how big ride hailing will become. 
"In order to justify its current market valuation, investors need to take a big leap of faith that the millennials and later generations will forego ownership of a car and opt instead for reliance on a ridesharing service," Ward wrote.
Will You Have Enough Money to Retire?
Want to learn about retirement planning from some of the nation's top experts? Join TheStreet's Robert "Mr. Retirement" Powell live in New York on April 6 for our Retirement Strategies Symposium. For a limited time, tickets are available for $99 for this full-day event. Check out the agenda, learn about the speakers and sign up here.