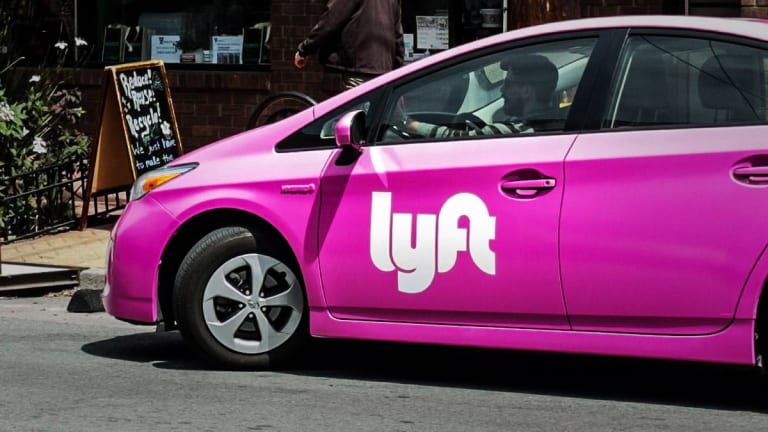 Lyft IPO Reignites Debate Over Controversial Dual-Class Shares
The ridesharing company has adopted a dual-class share system that grants its founders outsized voting control. The practice has attracted criticism, with some institutional investors and regulators calling for it to be limited or banned.
Lyft's public offering could pave the way for more unicorn IPOs in the coming months, but it may also pave the way for more debates over shareholders' rights.
The ridesharing giant debuts on the Nasdaq on Friday at $72 per share, the high-end of its expected range and a figure that values the company at about $24 billion. Like other Silicon Valley unicorns before it, Lyft Inc. has set up a dual-class share system that grants its founders, Logan Green and John Zimmer, more control relative to other shareholders. The structure gives the founders 10 votes for every share, meaning that the two control 49% of voting shares while only owning around 5% of shares overall. And the practice has garnered an increasing amount of scrutiny in the past year.
The dual-class structure tends to appeal to high-growth companies that prize founder control, explained Wei Jiang, a Chazen Senior Scholar at Columbia Business School.  
"Usually the dual-class system can potentially be justified when a company is in the founder stage, where the role of the founder is very critical to the survival and development of the company," she said. "Beyond the initial stage, in my view, it's very difficult to justify a dual-class share."
The dual-class system, in part, is a reflection of the founder-knows-best mentality that tends to pervade high-growth tech firms. Under that view, founders are the best equipped to steer companies in the right direction unencumbered. Public companies that use a dual-class system include Alphabet (GOOGL) - Get Alphabet Inc. Report , Facebook (FB) - Get Meta Platforms Inc. Report , Dropbox (DBX) - Get Dropbox Inc Report , Snap (SNAP) - Get Snap Inc. Class A Report -- and soon, Lyft. 
The practice has also grown more controversial, on charges that it diminishes the rights of common shareholders and can make it very difficult to fire CEOs when things don't go well. 
Uber, for example, opted to ditch the dual class structure after its founder and former CEO, Travis Kalanick, was ousted in June 2017. Snap met widespread backlash when it adopted the dual class model and similarly, some Facebook shareholders have decried founder and CEO Mark Zuckerberg's iron grip on the firm as one reason for its many scandals throughout 2018. 
"A lot of companies would not be permitted to do it because their investor group would frown on it," said Duncan Davidson of Bullpen Capital.
A consortium of institutional investors, and at least one SEC commissioner publicly condemned the practice last year as a form of "corporate royalty," while appealing to major indices like the S&P 500 to restrict the inclusion of dual-class stocks. In 2018, the S&P Dow Jones and FTSE Russell agreed to exclude some dual-class shares going forward.
Meanwhile, a number of Silicon Valley investors are pushing for a third way: Tenure voting, in which voting rights are tied to how long you've owned the shares. In a recent op-ed, Scott Kupor of Andreessen Horowitz argued that such a system would guard founders against hostile takeovers and also reward long-term shareholders. 
"That gives longer-term investors, including founders, relatively more say than those who choose to trade quickly in and out," he wrote. "Tenure voting is a more precise way to align incentives between shareholders and company builders."
The SEC is in the process of reviewing the merits of the tenure voting system, and Jiang added that one issue it's likely considering is whether to include the tenure of long-term private investors, or reset it all at zero once the company goes public.
According to Jiang's research, in circumstances where corporate management retains at least 20-30% of the total number of company shares on a long-term basis, tenure voting will guard managers against change of control transactions. If insider ownership drops below that, then the structure offers little protection.
Facebook and Alphabet are holdings in Jim Cramer's Action Alerts PLUS Charitable Trust Portfolio. Want to be alerted before Cramer buys or sells these stocks? Learn more now.
How Much Money Will I Need to Retire?
Want to learn about retirement planning from some of the nation's top experts? Join TheStreet's Robert "Mr. Retirement" Powell live in New York on April 6 for our Retirement Strategies Symposium. For a limited time, tickets are available for $99 for this full-day event. Check out the agenda, learn about the speakers and sign up here.