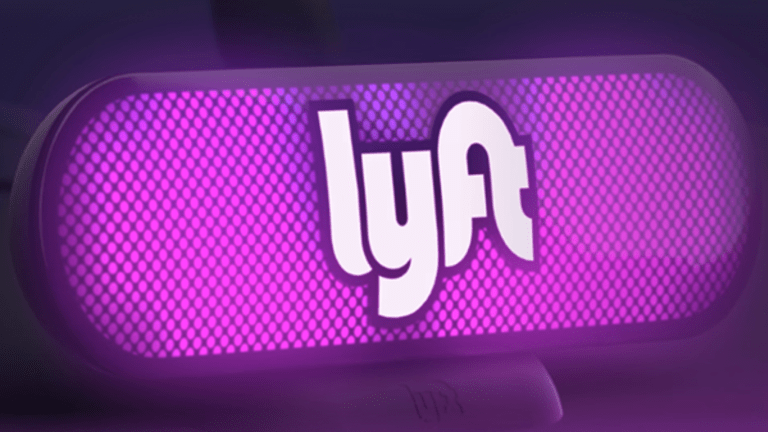 Early this month, reports surfaced that Lyft has raised about $600 million near a $7.5 billion valuation. That's a roughly 66% increase to its prior valuation in January 2016. 
The company is looking to grow to 300 cities, from 200 by year-end, so it makes sense for Lyft to raise capital. However, given all of Uber's recent woes and PR nightmares, Lyft could make up ground even faster than we thought. 
Uber reportedly doubled bookings in 2016, collecting revenues of $6.5 billion and recording losses of $2.8 billion. However, data for the first quarter of 2017 isn't available, given that it's a private company. 
Perhaps that's where Lyft is gaining ground. According to the company, Lyft recorded gross bookings of $800 million in the first quarter of 2017, double that of last year. While losses at Lyft mounted to $600 million in 2016, first-quarter losses of $130 million were down 13.3% from $150 million in the same quarter a year ago.
Of course, the ride-hailing trend is in Lyft and Uber's favor. But the recent PR headaches for Uber certainly aren't a negative for Lyft. Given how big of a market this has become, it's surprising a public company hasn't gotten involved yet. 
If you've grown fond of venture capitalist Chris Sacca's cowboy shirts on ABC's "Shark Tank" show, you're about to be disappointed. 
Not only is Sacca stepping away from Shark Tank, he's retiring from investing completely. That's right, in his own words, "I"m hanging up my spurs." In a post on his Lowercase Capital website, Sacca explained that he's stepping away from investing. 
His fund isn't closing down or selling its investments. It just won't make any new investments or take any new money. Sacca explains that when he's invested, he's all-in and "obsessively focused." He doesn't like to just have "toes dangling in the water." 
In his words, "It's hard to leave all this behind right when things are going so well...Startup investing is one of my things, but it is not my everything."
Sacca is perhaps best known for early investments in Twitter (TWTR) - Get Twitter, Inc. Report , Instagram, Uber and Kickstarter. 
So without "Shark Tank" or Lowercase Capital, what will Sacca be doing? Sacca says he's been enjoying doing more media work, including being in a new ABC pilot episode. He'll be working on his own podcast and will be more politically involved. 
However, he was clear to note that he won't be running for any type of office. 
Earlier this month, we reported that Tesla (TSLA) - Get Tesla Inc Report is having a labor dispute with Grohmann, a company it acquired in November. 
Union officials wanted to see higher wages at the German-based Grohmann company. They argued that wages are 30% below union rates. Tesla argued this notion and explained that it had paid out bonuses and stock options to workers. The company also said it won't impact the timeline for the Model 3.
However, new reports show that Tesla CEO Elon Musk and the head of Grohmann have clashed. Apparently, founder and CEO Klaus Grohmann was fired over a dispute of the company's future. 
That wasn't in the plans. 
Grohmann didn't like that Tesla wanted primary focus to be on its projects, rather than on Grohmann's legacy clients. Honestly, who can blame either one though? If I had founded and run a company that was acquired, I would want my clients to be taken care of too. 
Conversely, if I had just acquired a company  for its assets and talents to be used on a bigger picture concept, I wouldn't want to focus on its clients either.
Shares of Tesla closed at $308.63 Thursday, down 0.5%. 
This article is commentary by an independent contributor. At the time of publication, the author held no positions in the stocks mentioned.