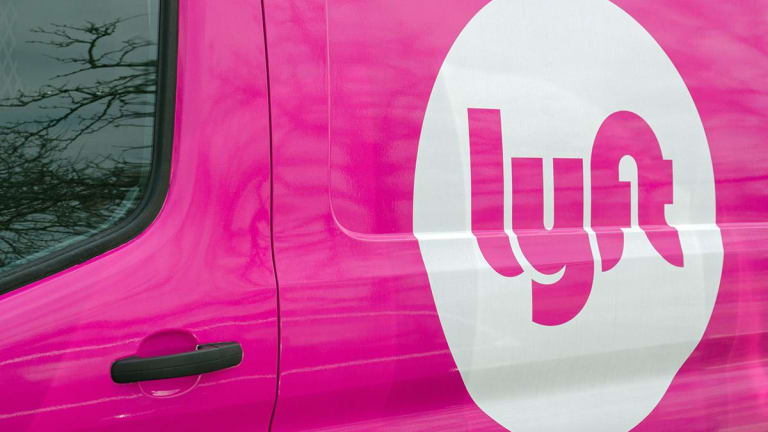 Lyft Shares Ride Higher as Analysts Roll Out Mostly Bullish Coverage
Shares of Lyft rose as a host of analysts initiated coverage and shared their forecasts for the ride-sharing company.
Shares of ride-sharing company Lyft (LYFT) - Get Report rode higher in early trading on Tuesday, extending Monday's gains, as a slew of analysts rolled out their mostly positive analysis and forecasts for the ride-sharing company.
Shares of Lyft were up 1.3% to $61.77 on Tuesday morning, after gaining more than 4.4% to end Monday's trading at $60.94. The company went public at an initial offering price of $72 a share on March 30.
Driving Tuesday's gains were a slew of initial analyst research reports on the company, starting with Cowen & Co.'s John Blackledge, who launched coverage with an outperform rating and $77 price target.
Blackledge noted Lyft's "singular focus on transportation," versus rival Uber Technologies, which is more diversified in food and freight delivery.
Stash This Ride
Meantime, Jefferies analyst Brent Thill also made a bullish case for Lyft shares on Tuesday. In a research note titled "Stash This Ride," the analyst said that he expects the stock to recover "as Lyft executes and misconceptions clear."
"Although bears argue Lyft will never make money, our analysis shows improving margins and per ride metrics," Thill added. He has a buy rating on the stock and an $86 price target.
Focus on Fundamentals
The analyst accolades continued to roll, with Raymond James analyst Justin Patterson, who also praised Lyft's outlook on Tuesday, comparing the company more to the likes of travel site Expedia (EXPE) - Get Report than Uber, which is also slated to go public soon.
"Ride-sharing is a natural duopoly where price, [estimated time of arrival], and service quality dictate consumer choice," Patterson wrote. "Much like Expedia benefited from secular growth between 2011 and 2016, Lyft should benefit from the ride-sharing tailwind."
Patterson rates Lyft as an outperform, with a 12-month price target of $85.
Credit Suisse analyst Stephen Ju, who initiated coverage with an outperform rating and $95 price target, advised the firm's clients to focus on the company's strong fundamentals.
"Lyft offers the consumer for the first time in history the option to rent transportation capacity on an as-needed basis," Ju wrote. "As Lyft's stated goal is to offer that transportation as a service platform, the addressable market of $1.2 trillion in U.S. transportation spend does seem appropriate over the longer term."
Other New Analyst Coverage and Ratings:
Stifel: (Buy; $68 price target)
Canaccord Genuity: (Buy; $75 target)
JMP Securities: (Outperform; $78 target)
UBS: (Buy; $82 target)
KeyBanc: (Sector weight; $67 target)
JPMorgan: (Overweight; $82 target)