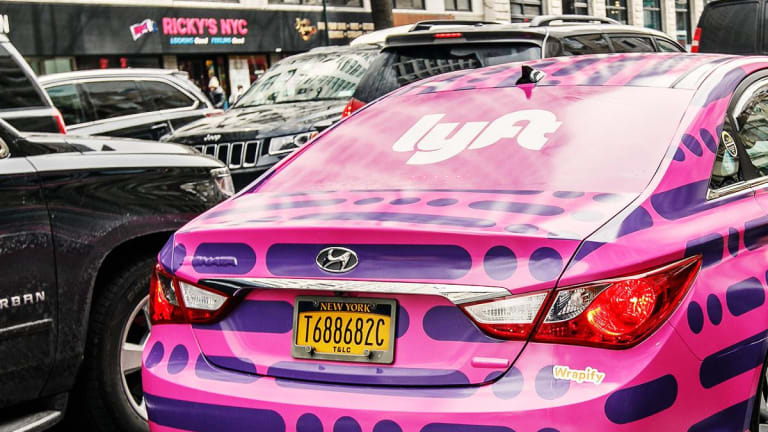 Talk of Lyft and Alphabet's 'Self-Driving Robotaxis' Is Linguistic Fraud
Having a safety driver in the car means a car is NOT self-driving.
One of the most infuriating things in life is when a phrase or word is used, but it suddenly means the exact opposite of its traditional and otherwise self-evident meaning. For example, many of us are sticklers against using the word "literally" when what is being described is its exact opposite meaning: "figuratively."
The latest example is "self-driving" in the context of "robotaxi" services.
This kind of linguistic abuse has polluted the area of self-driving cars at least a year or so already, but in the light of Lyft's  (LYFT) - Get Lyft Inc. Report fresh IPO and Uber's imminent one, it needs to be called out again -- if only to help preserve the integrity of the public equity markets.
Take a look at the headlines in the reporting surrounding the partnership between Lyft and Alphabet's (GOOGL) - Get Alphabet Inc. Report Waymo announced on Tuesday -- for example, the WSJ's "Lyft to Offer Waymo Self-Driving Taxis in Suburban Phoenix."
I don't want to bore you with all the references, but if you just search for "Lyft Waymo" and look at the list of headlines under "News" you will find all the articles -- almost all of which include either "self-driving" or "robotaxi" -- or sometimes both -- in their headlines. There is a problem with this, however.
The stories invariably mention -- somewhere far below the sensational "self-driving" and "robotaxi" headlines -- that there is such as thing as a "safety driver" in this vehicle. 
Hmm. You know what that means?
It means that this is NOT a self-driving car. In fact, it is the OPPOSITE of a self-driving car. If you have a "safety driver" in the car, it's not a robo- or self-driving-anything. It's got exactly as many drivers behind the wheel as a 1966 Ford Mustang or a 1915 Ford Model T.
Having a "safety driver" -- a.k.a., a driver -- behind the wheel is a long way from having a "self-driving" car. The contraption that is being described in the sensationalist "self-driving" and "robotaxi" headlines, is equivalent to having invented the first trampoline and saying that this "practically has enabled the human race to walk on the moon."
Call me back when you have a car where there is nobody behind the steering wheel. In fact, when there is no wheel at all inside the car, and the car can drive itself just like a human being -- from anywhere to anywhere else, regardless of weather, war and peace.
Until then, "self-driving" is only an abuse of the English language, similar to saying "literally" when you really mean "figuratively."
"Self-driving" literally vs. figuratively indeed. This is linguistic fraud.
Alphabet is a holding in Jim Cramer'sAction Alerts PLUS Charitable Trust Portfolio. Want to be alerted before Cramer buys or sells GOOGL? Learn more now.
At the time of submitting this article for publication, the author was short TSLA and long GOOG and GOOGL, AMZN, FCAU and GM. However, positions can change at any time. The author regularly attends press conferences, new vehicle launches and equivalent, hosted by most major automakers.