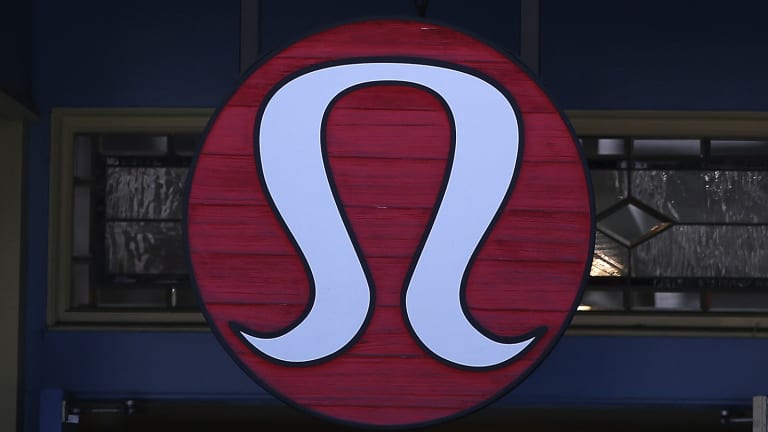 Lululemon Is Becoming More Than Just a Trendy Investment
Take heed, Walmart and Amazon. The wellness trend isn't going away any time soon.
When does a company become more than a fad? When does it become more than just a disruptor of an industry but a powerhouse in its vertical?
For Lululemon Athletica Inc. (LULU) - Get Lululemon Athletica Inc (LULU) Report  that time might just be now.
The yoga pant maker has once again proved the staying power of wellness culture, exceeding Wall Street expectations in its third quarter earnings and posting a total comparable sales increase of 7%.
The Vancouver-based company is a leader in the active lifestyle and wellness market, reflecting a type of brand that the likes of Wal-Mart Stores Inc. (WMT) - Get Walmart Inc. Report and Amazon.com Inc. (AMZN) - Get Amazon.com, Inc. Report have yet to successfully replicate.
"If you were to ask big brands and analysts a year or two ago, we would've said that this is a fashion trend," said Cooper Smith, an analyst at digital commerce research firm L2. "But now, it's clear that the active lifestyle trend is secular and has transcended seasons and years."
Lulu shares are up 9% since the earnings release, trading at about $72 Thursday at market's open. The chain has had two solid quarters of improving sales, effectively debunking concerns that athleisure may have peaked. It raised its earnings guidance for the full year to $2.48, up from $2.42.
"Across the globe, there is a behavioral shift to live an active mindful lifestyle," CEO Laurent Potdevin said in the earnings call Wednesday, Dec. 5. "Guests are drawn towards brand with purpose that reflects who they are and who they want to be."
As other sportswear brands such as Nike Inc. (NKE) - Get NIKE, Inc. (NKE) Report and Under Armour Inc. (UAA) - Get Under Armour, Inc. Class A Report experience laggard sales, Lulu has remained immune. Its secret weapon may be it's men's business. According to Potdevin, new male guests increased 21% this quarter in terms of total transactions. Lulu's men's pants drove a 26% comp in Q3, higher than the women's increase of 24%. The men's "ABC Pants," a stretchy casual style, had a sales increase 100%.
Men, in fact, may be more drawn to Lululemon than women after launching its first men's campaign this quarter. A September YouGov poll found that male respondents rated Lulu four points higher on quality than women.
Following the earnings release Wednesday, a score of analysts raised their target prices for the retailer. In a note published Wednesday afternoon, Cowen's Oliver Chen pointed to its "experiential and immersive" focus on its lifestyle brand as well as store engagement and fabric technology as leading factors that contribute to Lulu's leadership in the category.
Evercore ISI's Omar Saad, in a note of his own, highlighted Lululemon's multichannel strategy between stores and online.
"In our view, community is one of the most powerful motivators for consumers, particularly in an increasingly digital age where it is easy to feel anonymous, and those authentic brands such as Lululemon can ignite consumer passion and nurture evangelists," he wrote.
All of this begs the question of whether Lulu would make a sensible addition to Walmart's growing portfolio of retailers that target younger consumers or a boost for Amazon's own ambitions in penetrating the activewear market.
Walmart's buying spree has seen no bounds in recent years, scooping up operations like Jet.com, ModCloth and Bonobos. In an interview with TheStreet last month, CEO Doug McMillon said that he's still focused on acquisitions - specifically those that would "help busy moms."
"We are trying to mostly build the assortment, a customer is looking to us for not just value but they want to have a wide selection," he said. "We are focused on busy families, so moms are important - we want to make every day easier for busy families."
Lulu would make an attractive target for Walmart because the retailer needs vertically integrated brands in order to fight Amazon, Smith said. "Walmart has shown a willingness to make bets on single brands," he told TheStreet. "They're trying to create this mote around young shoppers and the assortments they want to buy."
Amazon, on the other hand, has an acquisition strategy that prioritizes scale of brand relationships rather than one single brand, Smith added. The e-commerce giant is also growing its own private label activewear brands, quietly rolling out four lines since this summer.
Lululemon's wellness messaging would go hand-in-hand with that of Whole Foods, according to Lee Peterson, executive vice president at retail consultancy WD Partners.
Peterson, however, is doubtful that either retailer would be interested. "It'd make a difficult acquisition for both retailers, since it's such a mature brand," he told TheStreet. Oppenheimer's Anna Andreeva agrees. "Until recently, the only thing the company has lacked in was operationally savviness." 
But I never say never," she said.
"From Lulu's perspective, this business is under earning compared to its potential. The management team has talked about reaching $4 billion in annual sales down the road."
More of What's Trending on TheStreet: