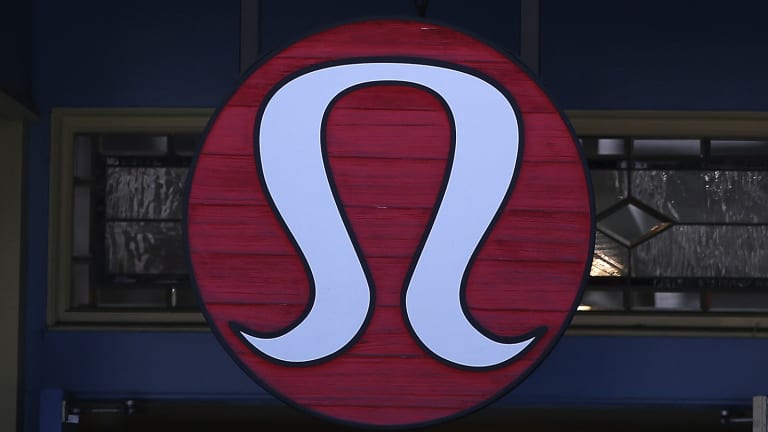 Lululemon's Three Bright Spots for 2018 and Beyond
It expects the men's segment to grow to be 25% of total business by 2020.
Lululemon Athletic (LULU) - Get Report is certainly facing upward with its latest announcements.
The Vancouver-based yogawear maker raised its fourth-quarter earnings guidance to be between $1.25 and $1.27, above its previous forecast of $1.18 to $1.21, following a strong holiday season, according to CEO Laurent Potdevin. Comparable sales, meanwhile, is now expected to increase by a percentage "in the high-single digits" rather than mid-single digit.
"Our performance this holiday season...reflects an accelerating trend across all parts of our business, and we look forward to continued momentum in 2018 and beyond," CEO Laurent Potdevin said in a statement.
The company further tackled its growth ambitions at the ICR Conference in Orlando during a presentation Monday, Jan. 8. Here are the three business components underscored by COO Stuart Hanselden in Orlando.
It's Raining Men
Most decidedly is Lulu's aggressive marketing push for its menswear segment. There's "exciting momentum in men's," he said. "We are targeting to reach a $1 billion by 2020, or about 25% of the total business."
Lulu is well on its way. In the third quarter, male customers increased by 21%, with men's bottoms driving a 26% comp — higher than the 24% increase in the women's segment, Potdevin said during the December earnings call.  The company hopes to promote men's sales through branding campaigns, Haselden said, "driving awareness and consideration as we shift from being considered just a women's business to a dual-gender brand."
Flooring the Omnichannel 
Lulu is also counting on digital sales growth to power its overall expansion. 
In the third quarter, Lulu saw a 25% rise in digital business, while testing 22 seasonal brick-and-mortar locations that resulted in a 50% new guest acquisition rate. This omnichannel strategy is expected to result in at least a 30% increase in e-commerce, Haselden said.
Furthermore, Lulu's gains in 2018 will be driven by better assortments and customer relationship management, according to Cowen analyst Oliver Chen. "Never before has the company had the systems to assort the assortment by size, style or other factors that are specific to a certain type of community," he wrote in a note Monday. Meanwhile, the apparel chain has made headway in improving its website and digital customer outreach.
"Doing more segmented and targeted emails and making communications much more personal and therefore relevant is the goal," he added.
Pumping Up in Asia
Finally, the last component of Lulu's growth plan is to hone its Asia operations to bring business there to $1 billion, or 25%, of total business by 2020. Growth in new markets totaled 40%in the third quarter, according to Haselden, who's hopeful that 
Lulu events in China, for instance, have typically driven 10,000 live participants and 150,000 online participants. "[Totaling] over 2 million media impressions is just a great example of how we're driving awareness," he said.
As part of its guidance update Monday, Lululemon also raised revenue guidance to be in the range of $905 million to $916 million, up from $870 million to $885 million.
More of What's Trending on TheStreet: