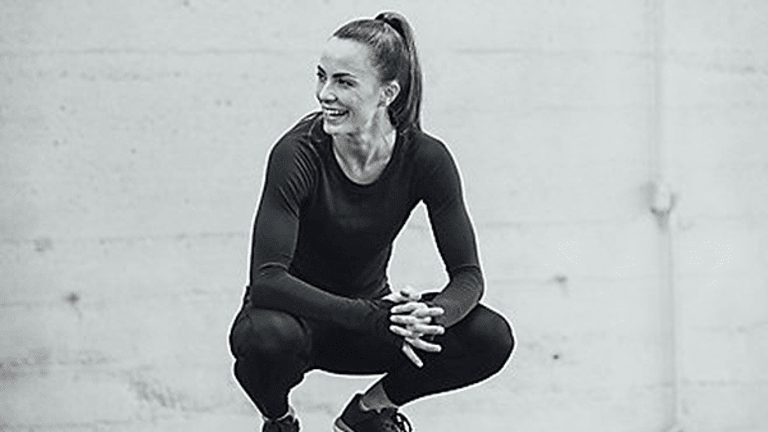 Lululemon's New $68 High-Tech Bra Is One Reason the Stock Is Soaring
Lululemon nicely beat first quarter profit forecasts.
Lululemon Athletica (LULU) - Get Lululemon Athletica Inc Reportcredits its digital push with bringing better results in the first quarter.
The stock closed at $54.20 at Friday's market close.
"There was really no digital culture and no digital mindset at this company," said CEO Laurent Potdevin during an earnings call Thursday evening. "We've done that over the last two years to bring the brand to life digitally in a powerful new way. How we are linking social, PR and mobile has had an impact. That brings all the digital marketing, all visual merchandising, truly have to a guest-centric experience."
Executives noted that they spent heavily on beefing up digital operations quickly and buying lush photography of their products from agencies. As a result, they said, those efforts have shown quick results in sales.
To continue the momentum and eliminate a soft spot, Lululemon plans to close 40 of its 55 ivivvia stores geared to girls and convert about half of them to Lululemon stores by the end of the third quarter this year. Lululemon said that because the ivivvia stores have been operating at a slight loss, they made the decision to close the bulk of them and covert 20 of those stores into Lululemon ones, where sales have been stronger.
They also noted some clear wins, such as the introduction of a $68 bra, which has been selling briskly in spite of the hefty price, and the debut of fabrics and colors, such as solid white and pastels and prints that are doing well. Potdevin said the company's bra category is doing as well its its bottoms business now and that some of the customers buying the undergarment are first-time customers.
Other bright spots are stores in Asia, Japan and China, said Potdevin.
For the quarter, Lululemon reported earnings of 32 cents a share on revenue of $520.31 million. Analysts polled by FactSect were projecting earnings of 28 cents a share on revenue of $514 million. 
Shares surged as much as 16% to $55.73 in early trading on Friday. 
For the second-quarter of 2017, Lululemon expects net revenue to be in the range of $565 million to $570 million based on a total comparable sales increase in the low-to-mid single digits on a constant dollar basis.
Diluted earnings per share are expected to be in the range of $0.13 to $0.15 for the quarter. Excluding the impact of the ivivva restructuring, the firm expect adjusted diluted earnings per share to be in the range of $0.33 to $0.35 for the quarter.
The earnings beat is a sigh of relief for the Vancouver-based retailer, as shares are lower by more than 20% year to date.
Retail's downturn giving you the blues? Jim Cramer has a list of retailers that are currently oversold, giving investors a leg up one of the market's most volatile sectors.
Click here for the latest business headlines.
Read More Trending Articles:
16 Stocks to Own as the U.S. Economy's Expansion Turns 8 Years Old