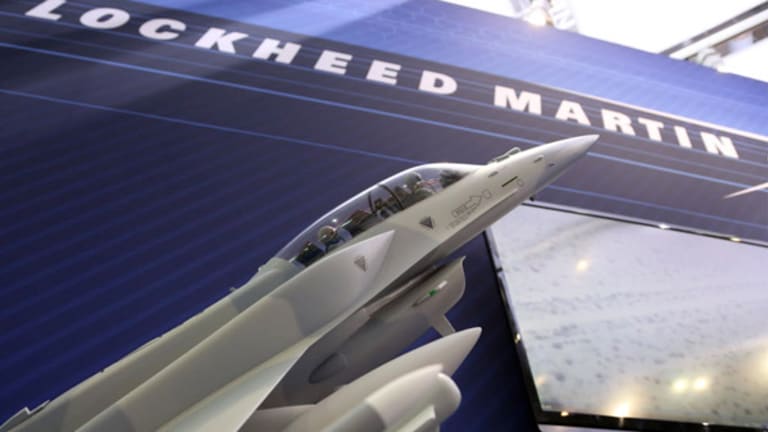 Trump Tweet Sinks Lockheed Martin; Aerospace Expert Weighs In
Donald Trump sent out yet another market-moving tweet Friday morning.
Making Donald Trump mad is bad for business.
Shares of Lockheed Martin (LMT) - Get Report  fell over 1% Friday after the president-elect took to Twitterto blast the "tremendous cost and cost overruns" of the company's F-35 program.
Trump tweeted he asked Lockheed's rival aerospace company, Boeing, (BA) - Get Report to "price-out a comparable F-18 Super Hornet." Shares of Boeing gained slightly early this morning following the tweet but are now down 0.5%.
"F-35 is in low rate initial productions, what they call the building blocks of these," Bloomberg Intelligence aerospace reporter George Ferguson said on "Bloomberg Daybreak: Americas" this morning. "We're going to ramp up to much higher production in future years. We've come a long way through the development, I think it's important to remember here too the 35 and the 18 are very different."
The difference between the two jets is the F-35 is a stealth fighter, meaning it is designed to avoid detection. The F-18 is not a stealth fighter.
"Even though President-elect Trump has asked Boeing to price up a comparable airplane, there really isn't one," Ferguson continued. "I don't know that we need all stealth in our fleet. So I think there's a way to save some money that way, but we're well down the road [of] F-35."
(Lockheed Martin is held in the Dividend Stock Advisor Portfolio. See all of the holdings with a free trial.)