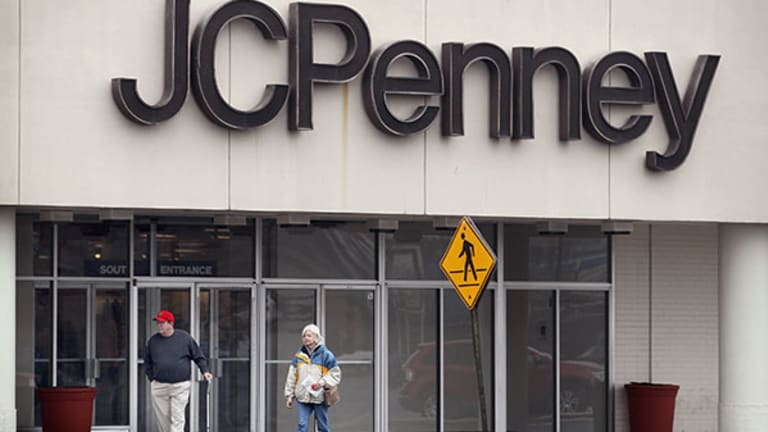 Loads of J.C. Penney Stores Are About to Close Because of the Crushing Impact of Online Shopping
Blame online shopping
J.C. Penney (JCP) - Get J. C. Penney Company, Inc. Report has finally realized its store base has to get smaller in the age of digital shopping. 
In the wake of a disappointing holiday season, J.C. Penney said Friday it will close 130 to 140 stores by the second quarter. The store closures represent 13% to 14% of the company's current store base and less than 5% of annual sales. They have a negligible impact on net income. J.C. Penney said same-store sales at the locations were "significantly below" the remaining store base and operate at a much higher expense rate due to poor productivity. 
The company expects $200 million in annual costs savings from the efforts.
"We believe closing stores will also allow us to adjust our business to effectively compete against the growing threat of online retailers," J.C Penney Chairman and CEO Marvin Ellison conceded. On a conference call, Ellison conceded that J.C. Penney's store footprint was "too large" and that the stores targeted for closure couldn't justify further capital investment. 
Shares of J.C. Penney crashed 5.8% to $6.29 on the session as executives struck a cautious tone on profit guidance for 2017 on a conference call with analysts.
To be sure, the store closure news shouldn't come as a shock. 
Watch More: J.C. Penney Stores Are About to Close Because of More Online Shopping
As TheStreetreported in January, Ellison said at a real estate conference the company would move to close more stores -- after shuttering seven last year -- following a lackluster holiday season. "We have certain locations that we readily admit we have to downsize," Ellison said, adding, "There are some smaller market locations where we have to decide, does the mall or our store meet our brand standards?"
The more aggressive store closure campaign by Ellison marks a major shift in strategy. Up until now, J.C. Penney and long-time rival Macy's (M) - Get Macy's Inc Report  have had two strikingly different philosophies on how many brick-and-mortar stores should be open in the age of digital shopping.
While J.C. Penney shuttered seven stores last year, Macy's exited 100 or so locations. Macy's is fresh off announcing the closure of 68 stores (as part of a plan to slash 100 more) by early spring in an effort to save money amid weak store traffic.
For J.C. Penney, the decision to maintain a huge portfolio of stores reflected several fundamental beliefs of Ellison. "Leaving stores open helps to lower delivery costs for customers," Ellison told analysts last August. One way J.C. Penney has sought to lower delivery costs is by launching a buy online, pick-up in-store, same-day capability across the chain in 2016.
Secondly, Ellison has contended that about 50% of online sales touch a store in some way. For example, a shopper may see a bath mat he likes while visiting a J.C. Penney store, but he decides to head home to price check the mat with those found at rivals. If J.C. Penney ends up having the best deal, the consumer may choose to buy the item from its website.
If the local store isn't there, a sale could be lost.
Now, however, it looks as if J.C. Penney is willing to forego that sale at a low-volume store somewhere in suburbia in order to shore up its bottom line. It's a sad reality of the times but it does make the more aggressive posture by Macy's on closing stores look rather brilliant, even if it's short-term painful to employee morale and the stock price.
"I have said this before, but America is still over-stored -- my guess is that some rationalization of retail space needs to occur, and I think we were at the forefront of acknowledging that," Macy's Chairman and CEO Terry Lundgren toldTheStreet in a recent interview. "We have tried to look at the entire landscape of the U.S. and said if we were starting a new company today, where must we have stores," Lundgren added.