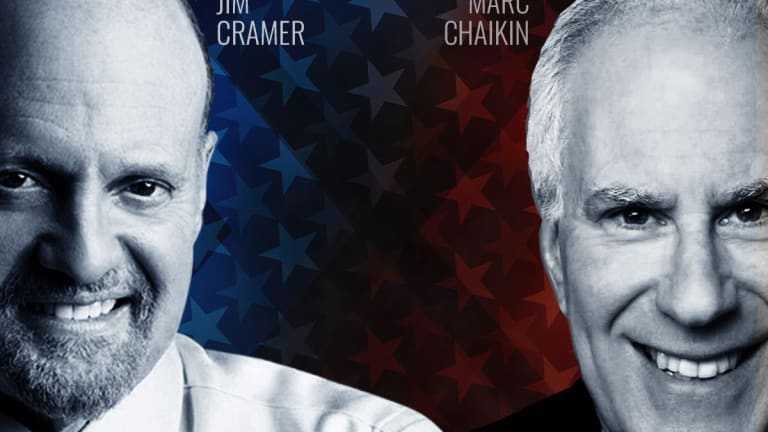 WATCH: Jim Cramer and Marc Chaikin Unveil Their Top Stock Picks
Join Jim and famed chartist Marc Chaikin for a free one-hour Webinar.
Jim Cramer hosted famed technical and quantitative analyst Marc Chaikin on Wednesday for a free one-hour Webinar in which they laid out how to invest for the rest of 2018 and beyond.
Cramer and Chaikin, creator of the famous Chaikin Money Flow indicator, unveiled their top stock picks, and also talked about how to play the U.S. election, the Federal Reserve's tightening cycle and more.
"This is an incredibly uncertain time, and we need every weapon in our stock arsenal," Cramer said. "Marc's got a ton of them that have worked year in and year out."
Chaikin said that "the biggest challenge for investors here is fear. The talking heads are competing for the headlines and everyone is trying to predict a bear market, but that never works. We're going to zero in on the stocks that you should own heading into the year end and beyond."
Click here to register, then listen to a full replay of Cramer and Chaikin and their top recommendations on what to buy, sell or hold here.
(This article has been updated.)
Employees of TheStreet are restricted from trading individual securities.