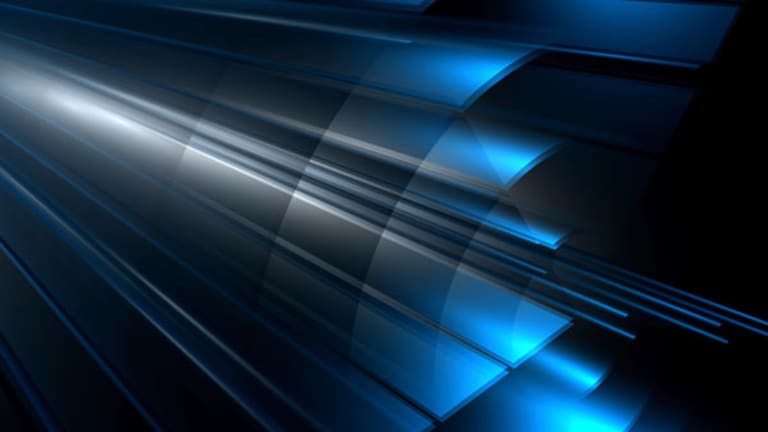 Publish date:
Linsanity Is Alive: Don't Stop the Presses
Publishers rush 'Linsanity' books to press while fans are still hungry for all things Jeremy Lin.
Publishers rush 'Linsanity' books to press while fans are still hungry for all things Jeremy Lin.
NEW YORK (TheStreet ) -- When Jeremy Lin of the New York Knicks rose to fame in February, novelist and ghostwriter Alan Goldsher wasted no time putting together a biography on the NBA's newest sensation. His e-book Linsanity: The Improbable Rise of Jeremy Lin was published by Vook on Feb. 20.
But Goldsher made no plans to release a print version of his e-book in the U.S.
"This project was all about immediacy, and the speed of its production was what made it special," said Goldsher. "If we used a traditional print model for a Jeremy Lin bio, the turnaround time would have been, at the very least, three months, but probably more like six, so we'd be looking at an October release date."
In this publishing climate, Goldsher said, "No editor would take a chance on that, especially in light of Jeremy's limited body of work."
Two publishers, however, took the chance.
Win Like Lin: Finding Your Inner Linsanity on the Way to Breakout Success
by Sean Deveney will be available in print starting March 26.
McGraw-Hill
(MHP)
says it is
rushing the book
to press to "meet the insatiable appetite of fans around the world hungry for everything Lin."
Deveney, who is also
Sporting News
' NBA writer, said he started working on the book in mid-February, but was making changes to the book right up to the deadline to reflect everything that has gone on in the past few weeks. "Jeremy Lin is someone I had been writing about a lot in my job, so it was easy to transition into gathering book material on him," Deveney said.
Hachette Book Group
will also soon release its own spin on the
.
Jeremy Lin: The Reason for the Linsanity
by Timothy Dalrymple is due in stores in May.
The question is -- will there still be a Linsanity to speak of two months from now?
"If you get on this kind of a 'lin-guistics' brand wagon, you need to capitalize fast because the public will tire of it quickly," said Jim Gregory, president and CEO of branding firm
CoreBrand
. He thinks publishing a Linsanity book is a huge gamble.
"First, you need enough material to write a book, then you need time to write, edit, design, proof and publish it," Gregory said. "That is only half the battle. You need to market and sell it, hoping there is still enough excitement around the person or event to constitute a marketplace."
Goldsher thinks the success of any Linsanity book would depend a lot on what the author has to say.
"It would have to be more than just a bio because Lin's career has just begun," Goldsher said. "However, if you put the crazy month during which he exploded into some sort of cultural and professional context, and come up with a thesis along the lines of -- a positive, hard-working, nice kid like Jeremy Lin is the antidote to players who do things like announce they're taking talents to South Beach before they'd discussed the matter with the team who had given them their first professional opportunity -- then you've got something."
Deveney said the significance of Lin's story is not so much those weeks in which he was the king of New York and on the cover of
Time
magazine. "The real story is the hard work he put in to get to that spot, how he took advantage of his opportunity and what happens from here," Deveney said.
There is no question that aside from their authors' writing skills, publishers of soon-to-be released Linsanity books are relying heavily on Jeremy Lin's continued stellar performance.
Lin led the New York Knicks to a seven-game winning streak in February, but come March, his star began to fade as the team suffered six consecutive losses. With the resignation of Mike D'Antoni -- the coach who gave Lin the chance to shine -- many have predicted the end of Linsanity.
But it looks like
and well. Since D'Antoni's resignation, the Knicks have won three straight games, with Lin still enjoying a good amount of playing time. In fact, Lin led his team to their most recent victory against the Indiana Pacers on Saturday, with 19 points and six assists.
Tonight, the Knicks are going up against the Toronto Raptors. The last time the
two teams met,
Lin took Linsanity to a whole new level with a game-winning three-point shot. Tonight, the Knicks are looking for their fourth win in a row. Fans -- and Linsanity book publishers alike -- are holding their breath.
-- Written by Marilen Cawad in New York.
>To follow the writer on Twitter, go to
http://twitter.com/marilencawad
.
Related Articles
9 Oil, Gold Stocks That Rise on Bad News
10 Mid-Cap Stocks That Have Almost Doubled in 2012
10 Top Warren Buffett Dividend Stocks
Disclosure: TheStreet's editorial policy prohibits staff editors and reporters from holding positions in any individual stocks.