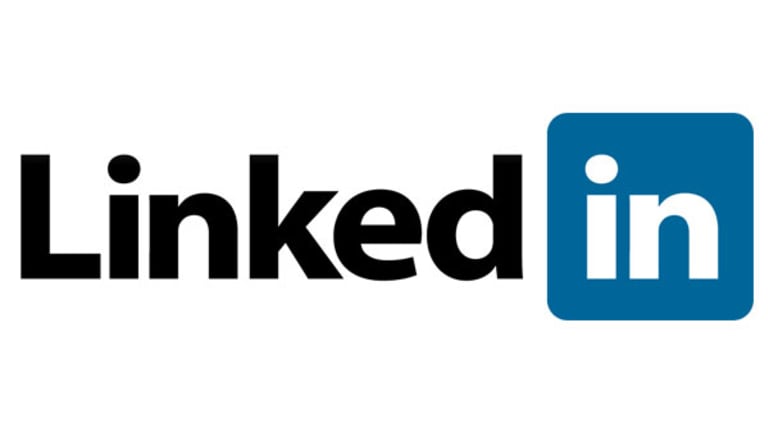 LinkedIn Blows Past Estimates But Tumbles on Forecast
LinkedIn handily beat analyst estimates for its third-quarter earnings but shares tumbled on the career network's forecast.
NEW YORK
(
TheStreet
) --
LinkedIn
(LNKD)
 blew past Wall Street expectations on Tuesday, posting third-quarter profit that handily beat expectations but shares in the professional online network tumbled on the company's forecast for the fourth quarter.
The Mountain View, Calif.-based company said fourth-quarter revenue will total $415 million to $420 million, short of analysts' average estimate of $438.9 million, according to data compiled by Bloomberg. The shortfall speaks to law of large numbers. At some point, LinkedIn would be unable to sustain the level of growth that has seen revenue climb by 86% in 2012 and 114% in 2011. 
LinkedIn is expected to grow 56% in 2013, according to Bloomberg. 
As for the three-month period ending Sept. 30, LinkedIn posted earning per share of 39 cents, surpassing a 32 cent average estimate of 29 analysts. That differential amounts to a 23% surprise, which marks a low point over the past five quarters.
In the third quarter of 2012, LinkedIn's earnings per share was 102% higher than the average analyst forecast; in the fourth quarter it was 88% higher followed by the first quarter of 2013 at 45% and the second quarter of 2012 at 24%, according to data compiled by Bloomberg.
LinkedIn reported sales of $393 million, surpassing an average forecast for $385 million. Importantly, 38% of sales came from international markets with the remainder from the U.S. LinkedIn CEO Jeffrey Weiner has repeatedly stated that the company's growth will come from abroad, especially in countries with expanding middle-classes such Brazil, India and China.
Shares have gained 136% over the past 12 months, leading 10 analysts to rate the shares a "hold" compared to 15 who continue to rate the stock a "buy," also according to Bloomberg.
By Leon Lazaroff in New York