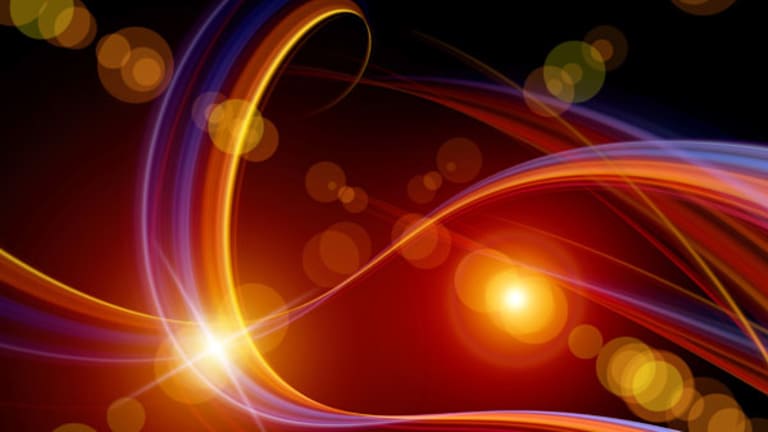 Lights Out for U.S. Solar Dogs? (Part 1)
U.S. solar companies turned in some woeful earnings this week, and it's not going too far for investors to wonder if these solar players are ready for a final flare-out.
Updated from Wednesday, Feb. 10(Part 1 of a two-part feature on threats faced by underperforming U.S. solar companies)
NEW YORK (
) -- The real solar earnings season will kick off on Thursday with
JA Solar
(JASO)
expected to report before the market opens, but already this week,
Energy Conversion Devices
(ENER)
and
Evergreen Solar
undefined
reported.
Analysts and investors expect a big fourth quarter from the Chinese solar players and bellwether U.S. solar stocks like
First Solar
(FSLR) - Get Free Report
, but in the case of Evergreen and Energy Conversion Devices, the only big thing was the level of disappointment in both earnings.
In fact, some analysts are not limiting their concerns about these solar companies to the issue of near-term profitability, but question whether these companies are to face solar extinction, sooner or later.
Analysts that cover Energy Conversion Devices and Evergreen have already released less-than-encouraging research notes in the wake of the earnings.
UBS analyst Stephen Chin downgraded Energy Conversion Devices to a sell and revised his price target from $11 to $6. Chin cut his June 2010 Energy Conversion Devices earnings forecast to a loss of $2.40 per share, from a loss of 71 cents; for 2011, the UBS analyst forecasts a loss of $1.50, as opposed to his previous forecast for a profit of 18 cents.
Wedbush Securities analyst Christine Hersey wrote that Energy Conversion Devices will continue to struggle with oversupply, and did not see the fact that company management chose not to provide fiscal 2010 production or revenue guidance as a good sign. Energy Conversion Devices was already a sell at Wedbush, but even the bearish Wedbush analyst only expected a loss of 65 cents this quarter, not the 92 cent loss delivered by the solar company.
The Wedbush analyst is now forecasting a loss of $3.19 for fiscal 2010, versus a previous estimate of a loss of $1.94. For 2011, Wedbush expects a loss of $2.32, versus a previous estimate of $1.69.
Big losses, but still, no indication that Energy Conversion Devices' very existence could be threatened.
It all ultimately comes down to the cost reductions that these solar firms are able to execute on at a time when price and cost is under considerable pressure across the solar industry. It's not just the expected oversupply in solar in 2010. The feed-in tariff cuts in Germany and the continued cost reductions from Chinese solar players make it that much harder for companies like Energy Conversion Devices and Evergreen to compete effectively.
Energy Conversion Devices said in its earning release that it is committed to driving down the cost per watt of its technology to 95 cents. Energy Conversion Devices president and CEO Mark Morelli said, "We are confident in our ability to achieve 12% laminate conversion efficiency and less than $0.95 cost per watt."
However, Energy Conversion Devices' CEO provided no timeline for that cost reduction in the statement, and the cost reduction is all-important right now in making Energy Conversion Devices competitive. Energy Conversion Devices did say it will hold a technology roadmap day in the spring 2010.
Energy Conversion also says it is not threatened by the Germany feed-in tariff cut because it has little business in that market, however, analysts believe all solar firms will feel the global price pressure due to the German market's dominating influence in solar.
What's more, Wedbush analyst Christine Hersey noted that Energy Conversion Devices, after operating at 50% capacity in the previous quarter, will now be at 25% capacity in the next quarter. Hersey described the situation as a Catch-22 for the company -- they need capacity to go up to be able to drive cost reductions, but they have an existing inventory backlog to work through first, and all of this is going on within an atmosphere of declining average sales price for solar modules.
A solar analyst who doesn't cover Energy Conversion, and as a result can't be quoted, was more brutal in his assessment of Energy Conversion Devices. "Energy Conversion Devices is talking about getting to 95 cents, while First Solar is talking about getting to the high 50 cent range," the analyst said. "They've provided no roadmap for when they will reach 95 cents, and even if they reached it today, I'm not sure they would be competitive," the analyst added.
First Solar was at 83 cents in the third quarter and the analyst expects First Solar to be at 81 cents this quarter, and even at that level, barely able to keep up with the price reductions from the Chinese polysilicon players.
The analyst explained that the lower efficiency of the Energy Conversion Devices technology is also a hindrance. Energy Conversion Devices noted in its earnings that is it striving to achieve 12% laminate conversion efficiency. However, if the solar industry is selling modules at an average rate of 15% efficiency, and Energy Conversion is not even at 12% efficiency today, the problems will continue for the solar company.
The analyst said a typical model would use a 7 or 8 cent selling price disadvantage for each percentage point of efficiency shortfall. This formula means that Energy Conversion Devices would have to sell for as much as 25 cents less than more efficient competitors.
Therefore, if the Chinese crystalline silicon players are on their way to an average sales price under $1.50 this year and Energy Conversion Devices has not even provided a roadmap of how it is getting to 95 cents conversion costs, the solar company might lack the time to become competitive before becoming extinct.
>>Click Here for Part 2 of "Lights Out for U.S. Solar Dogs?
-- Reported by Eric Rosenbaum in New York.
RELATED STORIES:
>>Solar Losers: Energy Conversion Devices
>>Germany May Delay Solar Cuts Two Months
>>Brave New Solar or Grave new Solar?
>>See our new stock quote page.
Follow TheStreet.com on
and become a fan on
Copyright 2009 TheStreet.com Inc. All rights reserved. This material may not be published, broadcast, rewritten, or redistributed.